Former RHS Soccer Star Goes Pro
Former Rockville High School men's soccer star, Chris Rindov, has recently been drafted to Major League Soccer team Sporting Kansas City.  Rindov, who graduated in 2019, was selected as an honorable mention for first team all Montgomery County in his senior year. Outside of school, Rindov played club soccer for Olney Boys and Girls Club where he won four consecutive state championships. Rindov didn't receive a great deal of college recruitment offers, so he decided to attend University of Maryland with plans to walk on the men's soccer team. 
"Walking onto Maryland was a crazy experience," Rindov said. After overcoming numerous obstacles Rindov was able to show off his skills over the course three days and was offered a roster spot. "It was an amazing moment to be able to make it onto the team at Maryland, but the hard work had just begun," Rindov said.
Chris practiced diligently throughout college to be the player he is today. His freshman season, he barely gained any playing time, however, Rindov took advantage of the pandemic by training daily, "I was training very hard to try and become a starter on the team," Rindov said. His skill really started to show in his junior year when he was named a team captain, "I continued to work hard and show the younger guys on the team what it takes to start and play for Maryland," Rindov said.
Chris credits Rockville HS for a good portion of his success in and out of the classroom at Maryland, "Rockville helped me get prepared for my engineering degree at Maryland," Rindov said.
Being drafted had always been a dream of Chris', and he was excited to be able to showcase his ability at a professional level.  "My parents were extremely happy when I was drafted," Rindov said. "They have always supported me in my soccer career."
Chris has only been to Kansas City for a couple of days but has grown fond of it, "What I've heard, the culture around Sporting Kansas City is awesome and the fans are an extremely passionate group."
Leave a Comment
About the Contributor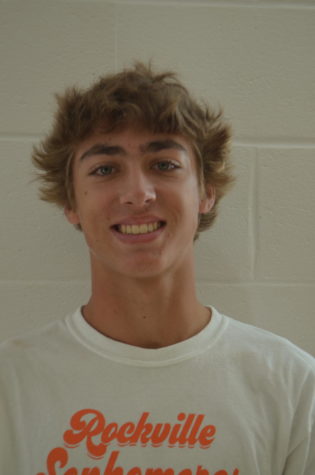 Noah Ohayon, Staff Writer
This is junior Noah Ohayon first year as a staff writer for the rampage. He has always been interested in joining the rampage and has enjoyed reading news...