March 12, 2021
Approximately 33.8 million people tuned in Jan. 20, 2021, across 17 different networks to view the inauguration of President Joseph Biden. Just before Biden took the oath...
Recent News Stories
January 20, 2021
During Congress' Jan. 6 meeting to affirm the votes of the 2020 presidential election, an insurrection led by Donald Trump supporters swarmed the U.S. Capitol. Members of...
BOE Votes to Push the Reopening of Schools to March 15
January 14, 2021
During an update meeting Jan. 12 regarding the Board of Education's (BOE) previous decision to reopen schools Feb. 1, members voted to delay in-person learning until March...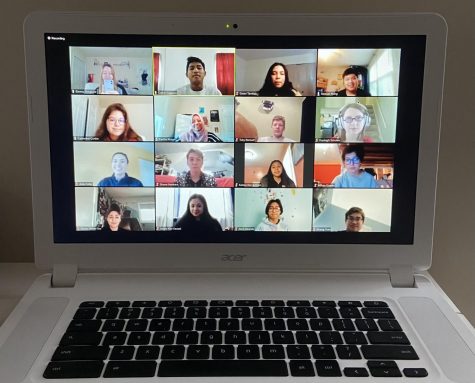 RHS Clubs Adapt to Virtual Learning Environment
December 22, 2020
To accommodate virtual schooling, RHS clubs have made changes in meetings and activities to allow more flexibility for students. However, despite modifications, clubs face...
Is Lil Nas X 'Old Town Road' Country or Rap?
Both (61%, 37 Votes)
Who cares? (23%, 14 Votes)
Country (10%, 6 Votes)
Rap (5%, 3 Votes)
Neither (2%, 1 Votes)
Total Voters: 61

Loading ...