March Madness is Back: Rampage's Predictions for 2023
March means the beginning of a lot of things, longer days, budding flowers, but best of all, March Madness basketball is back. Every March is filled with excitement as people all across the country spend hours studying college basketball to make the perfect bracket. People convince themselves of upsets and Cinderella teams, yet they rarely pan out. Although, picking the favorites isn't very effective either as there has only been one time in history (2008) when all number one seeds made the Final Four. I wouldn't consider myself a genius, but I've done some research, so I am here to give my honest opinion about upsets I like in the first round, possible Cinderella teams, and the favorites I like.
The upsets:
#12 seed Oral Roberts vs #5 seed Duke
This game has definitely gained a lot of media attention. Oral Roberts is on a historic run, as they've won 17 straight games. They make baskets at an outstanding rate of almost 85 points per game (PPG), the 4th in the whole nation. Led by star, Max Abams, Oral Roberts is no stranger to making historic runs, as in the 2021-2022 season they made the Sweet 16 as a 15 seed, a task almost unheard of. Although Duke is a team that has won nine straight games, they only shoot 33 percent from the three point line and only average 72.5 PPG. I'll take the Golden Eagles in a big time upset.
#10 seed Penn State vs #7 seed Texas A&M
The Nittany Lions are hot as they just made a huge run in the competitive Big 10 tournament. Having a star player is key in March, and Penn State has that in Senior, Jalen Pickett, averaging almost 18 PPG and seven assist per game (APG), Not to mention they shoot 39 percent from the three-point line. Texas A&M is a strong physical team, but they only shoot 33 percent from three-point line and I think Penn State is feeling too good to lose right now. Give me Penn State in a close one.
#11 seed North Carolina State vs #6 seed Creighton
Although NC State has lost three out of their last four games, I think they can out match Creighton in this one. NC State is an efficient scoring team averaging 78 PPG. They have beaten some really high level teams and have shown they're willing to compete. They are led by Terquavian Smith, who averages almost 18 PPG. Creighton scares me a little as they are four and seven against ranked teams this season and are coming off a huge loss to Xavier. Riding with the Wolf Pack on this one.
Possible Cinderella teams:
#9 seed Memphis
Memphis is a team that can really stir up the pot these upcoming weeks. For starters, they are on the east side of the bracket which has the two most beatable number one and two seeds (Purdue and Marquette) in my opinion. Memphis is 26-8 on the season and has some really notable wins, beating Houston and Auburn, not to mention a very close loss to Alabama. They are stacked with talent and experience. They average nearly 80 PPG and shoot 36 percent from three. Keep an eye on Memphis as I expect them to go far.
#15 seed Colgate
This one is definitely a stretch but don't underestimate the toothpaste. All jokes aside, Colgate can seriously play. They've won 10 straight games and shoot a staggering 41 percent from the three-point line. They pass like no other team, averaging almost 19 APG. They have a tough first-round matchup against the Texas Longhorns, but don't be shocked if they come out with a victory.
Teams I like:
#1 seed Alabama
When it comes to Alabama, what's not to like? They had one of the hardest schedules in the nation this year and still finished 29-5. They are a high scoring team, averaging 82 PPG. They can rebound and defend as they are the second best rebounding team in the country and only allow 68 PPG. Alabama is led by stud Brandon Miller, a potential top five draft pick. It might not be original, but Alabama is a team that I have a lot of confidence in.
#2 seed UCLA
UCLA is a team with a great mix of young talent, experience and leadership. They can really hold their own on defense as they only allow 60 PPG. They also finished 18-2 in the competitive Pac 12 Conference. UCLA is 9-1 in their last 10 games, and I really think the leadership of this team can take them a long way. They are definitely in the hardest side of the bracket, having to play teams like Gonzaga and Kansas, but I think their talent will shine.
It is going to be exciting to see what happens in the next few weeks.  I hope to see Alabama winning it all but no matter what I have no doubt the games will be entertaining.
Leave a Comment
About the Contributor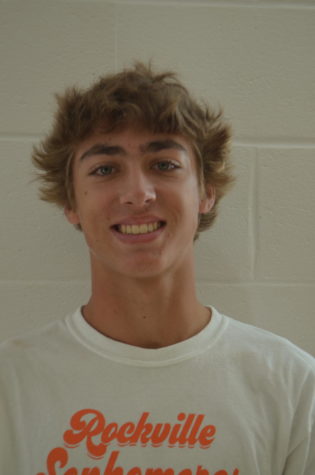 Noah Ohayon, Staff Writer
This is junior Noah Ohayon first year as a staff writer for the rampage. He has always been interested in joining the rampage and has enjoyed reading news...