Athletics Installs New Speakers in Stadium
New speakers worth almost $10,000 were installed in the Joseph B. Good stadium April 18, with hopes of improving the sports game experience for both athletes and members of the community attending games.
"When it comes to budgeting, we put precedence on the purchases that will impact the most amount of people," athletic director Michael Hayes said.  "Speakers impact a lot of sports because we have a lot of sports that play on the stadium field. They needed an upgrade, so we thought it was a good decision."
The previous speakers were installed when the school was renovated in 2004. Now 15 years old, many students agreed they were in need of replacement.
"The speakers were really inconsistent and would cut off at random times," sophomore Timmy Kren said. "It was really annoying when [the lacrosse team is] trying to warm-up before games and suddenly we could barely hear the music. But so far, there haven't been any problems with the new ones."
About the Contributor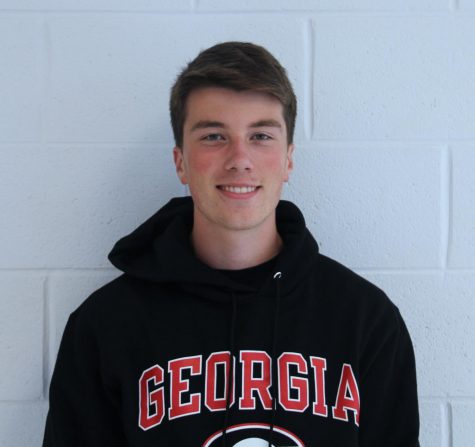 Brendan Stewart, Sports Managing Editor
Brendan Stewart is a junior at RHS. This is his first full year on the Rampage after taking Intro to Journalism last year. Along with being Sports Managing...