Boys Basketball Falls in Regional Finals After Turnaround Season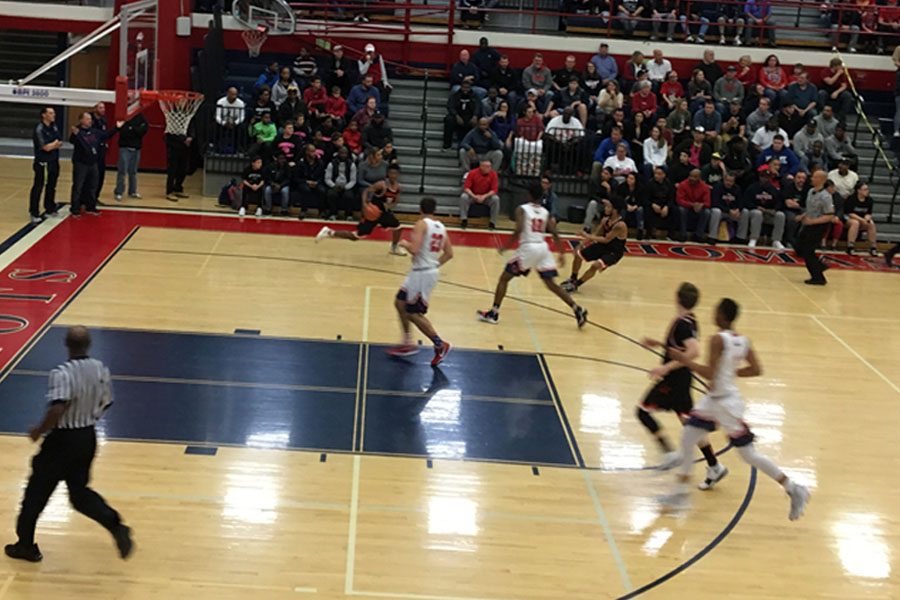 Boys varsity basketball (12-10) was defeated by the Thomas Johnson Patriots (20-3) 64-51 in the regional finals March 3, ending their best season in over a decade.
The Rams started off slow, as they were down at the end of the first quarter 18-13. This was the first time they had been down at the end of a quarter since playing against Blake HS two games ago.
However, the Rams turned things around in the second quarter outscoring the Patriots 16-9, leading at the half 29-27. But after the half, the Patriots turned the game around outscoring the Rams 37-21 throughout the rest of the game, eventually leading to a 64-51 victory for the Patriots.
"I'm very happy for our seniors to finish their careers with success … and I am so grateful for the students, staff and Rockville community [who] came out and supported our team throughout the playoffs," head coach Todd Dembroski said. "It was a great experience for the returning players and should serve as motivation to work hard so we can get back to that point again."
The team is young and will only be losing five seniors and the overall season was a large turnaround compared to last year's two wins. Despite the disappointing loss, the boys were able to win the division and achieve a 12-win season.
Leave a Comment