Ram to Watch: Servis Returns to the Track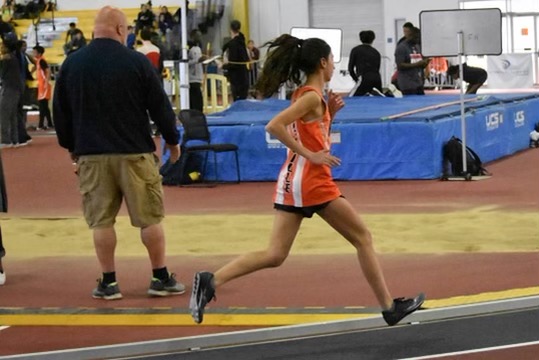 Senior Marisa Servis holds high hopes for the 2021-2022 indoor track season. After a year off due to COVID-19, she is amped to get back on the track. 
During quarantine, Servis had lots of time to train, as there was no winter season. During this time, she went on runs through the neighborhood. Her workouts consisted of three to four mile runs and workouts on the track in order to maintain her fitness year round.
In 7th grade, Servis' running journey began when she joined the Earle B. Wood cross country team. As the season progressed, she found herself running a lot more on her own. Her dad encouraged her to join the team, and she found her love for running because of him, she said. 
"Marisa's best strength is her desire to perform well and to be able to always do her best," long distance coach Peter Kirk said. 
Her motivation impacts other runners on the team; when they see Servis' drive and determination, they tend to gain a positive outlook on their upcoming races. 
Servis specializes in the 1600 meter, 800 meter and 3200 meter races. She set a school record for the 1600 race. This year, there are high hopes for her to set new records. 
"My goals for the indoor season are to get personal records, make it to states and break another indoor track record for the school," Servis said. 
This season, Servis is excited to continue to grow her bond with the team as they have a strong dynamic and are like a family. 
"We all support each other, especially when someone needs specific help. We want everyone to go as fast as they can," senior Kelly Byrne said. 
Through an average race, Servis tries her best to keep her thoughts positive and focus on her breathing and running form.
"During a meet I try to stay calm. I think positively by saying to myself [saying], 'I can do it, I am good enough, just do your best'," Servis said. 
Moving forward, Servis hopes to take running to the collegiate level. In order to best prepare herself, she is reaching out to several coaches at universities and continuing to train to her best abilities, she said. 
"Reaching the goals I set for myself will get me ready to run for a university," she said.
Leave a Comment
About the Contributor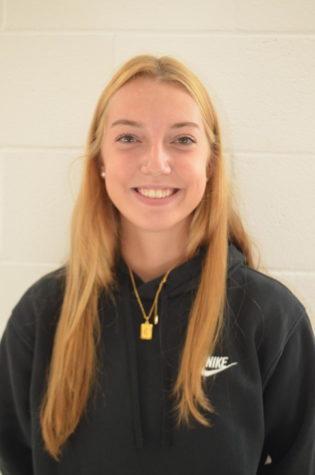 Elizabeth DiFonzo, Editor-in-Chief
This is senior Elizabeth DiFonzo's first year as an Editor-in-Chief for the Rampage after being a Sports Editor for two years. This is her fourth year...