SADD Hosts Every 15 Minutes Program
Students at RHS will be witnessing the powerful program, Every 15 Minutes, on March 30. 70 juniors and seniors in the student organization, SADD, Students Against Destructive Decisions, will be creating an educational experience reminding students about the consequences of impaired driving.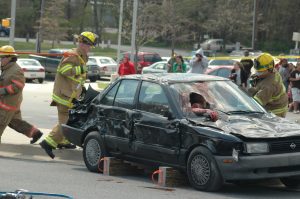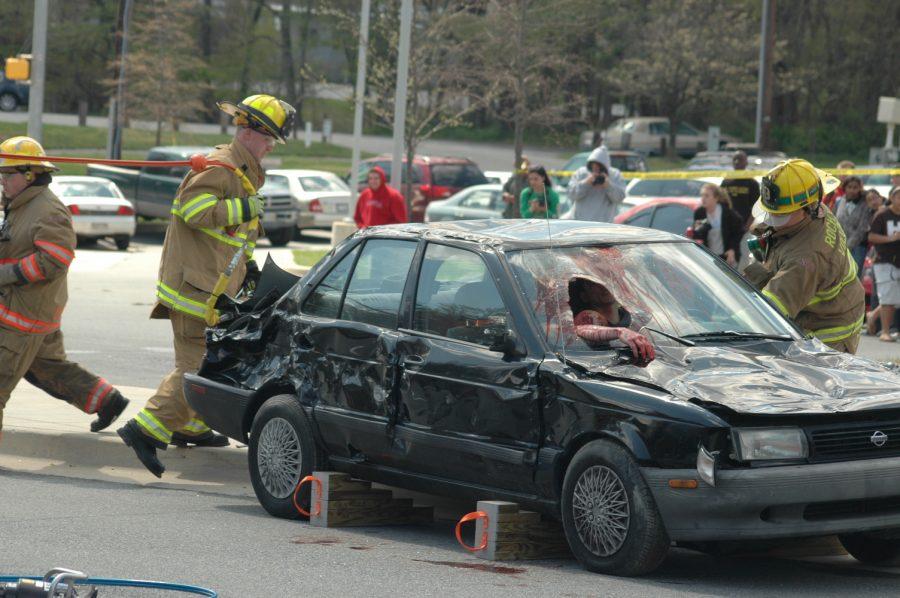 Every 15 minutes throughout the school day, sirens will be heard over the public announcement system. A man dressed as the grim reaper will visit a class and remove a member from SADD. A police officer will announce the peer dead, and read the obituary. The "dead" student will be forbidden to talk all day. The simulation of actual deaths prepares for the anticipated staged car crash during lunch time.
Donated junk cars are designed to imitate a drunk driving accident. RHS students will be attending the mock scene during lunch. Three students will be "victims' of the incident. Names of participants are kept private until the program. "We picked [students] who would cause an effect on people," said junior Alexis Leary.
One participant will play the drunk driver and take a live sobriety test by Rockville City Police. The student will be arrested and brought to jail. The second participant will be taken to a hospital by ambulance and announced dead to parents. Another student will die on the scene.
SADD members will be spending the night of March 30 at a funeral home and church. Sources of communication such as cell phones, computers and iPods will be confiscated for the night. The general idea is to cause students witnessing Every 15 minutes and participating in it to apprehend the effects of drunk driving by experiencing realistic situations.
On April 1, a funeral assembly will be held in the auditorium for the victims or in real terms, the members of SADD. A guest speaker will be discussing the circumstances they have experienced in result of drunk driving. The assembly is taken as an authentic funeral. Students are known to get most emotional during this situation as the program wraps up.
The organization, SADD, sponsored by psychology teacher Christine Zafonte and history teacher Caitlin Ulmer, has been preparing since September for the two day program. SADD also planned fundraisers to pay the cost at popular chains such as Ben and Jerry's, California Tortilla and Jerry's Subs and Pizza's. "We barely made our budget," said senior Amber Tidd.
The student organization has not only worked hard to provide the memorable event, but has also worked to save lives. "I hope students get something out of the assembly. Students always find it shocking," said Ulmer.
Related Media: 2009 Every 15 Minutes Photo Gallery