Flume Delivers Big On Sophomore Album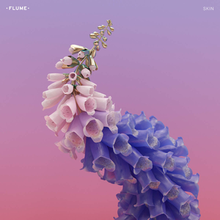 Flume's sophomore studio album, Skin, showcases the talent of the young producer as it offers a powerful and fierce crossover mix of hip-hop, trap and EDM ensured to energize its listeners.
Flume, real name Harley Streten, opens the 16 track LP with "Helix", a powerful anthem that combines tribal flute playing with synthesizers to make for a club banger that will definitely be played at music festivals this summer.
"Never Be Like You", the lead single from the album, is a radio friendly track that already topped charts worldwide, reaching number 58 on the US Billboard Hot 100. The song features the vocals of Kai, a Canadian singer-songwriter with a voice reminiscent of Cascada, proving that Streten has the capability to push unknown artists into the mainstream.
Vic Mensa's memorable feature on "Lose It" displays the rapper's unique ability to alleviate moods and energize crowds. The matchup results in a fun track that shifts away from Flume's tendencies into a more original sound.
Other standout tracks include "Numb and Getting Colder" and "Smoke & Retribution", both of which feature the vocals of Australian singer Kucka, who sounds almost exactly like Aluna Francis from EDM duo AlunaGeorge.
The album concludes with "Tiny Cities" a collaboration with the popular singer Beck. The track offers the biggest shift from Flume's electronic style up until the halfway mark of the song, as the producer returns with his distinct and transformative beats to end his follow up album on a high.
Flume's music is inspired, a rarity in a time where dropping tracks online has become a common and easy way to gain exposure, while his collaborations display versatility as an artist. Overall, the album delivers exactly what was the needed for Flume to establish himself as reputable producer at only 24 years old.