Anderson .Paak Combines Old and New On Malibu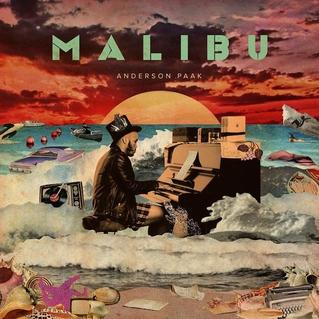 Rapper-singer Anderson .Paak's fourth album Malibu delivers sounds just as warm as the city its named after, but with the attitude and swagger of a sharp businessman.
The 16-track album released January 11 has a distinctive sound that combines melodies of old-school R&B with sounds of today. The album features many collaborative efforts from guests such as ScHoolboy Q, BJ the Chicago Kid, The Game and even production from an array of producers ranging from the notorious DJ Khalil to Paak himself.
The opening track, "The Bird", sets the feeling for the entire album as the soulful track showcases the smooth style of Paak that is reminiscent of Outkast. By the time the studio release reaches popular song "Put Me Thru", Paak has the listener in a gleeful groove bound to outlast the duration of the album.
The final track, "The Dreamer", is a celebratory song in which Paak shares his musical success with those who helped him get there and those who share the same plight, a common theme amongst rappers in a culture of "no new friends."
Malibu is a timeless album that appeals not only to those who feel as if they exist outside the norm, but for all who enjoy an personal album filled with superb production quality and a range of instrumental sounds.