Club Brings Awareness to Rockville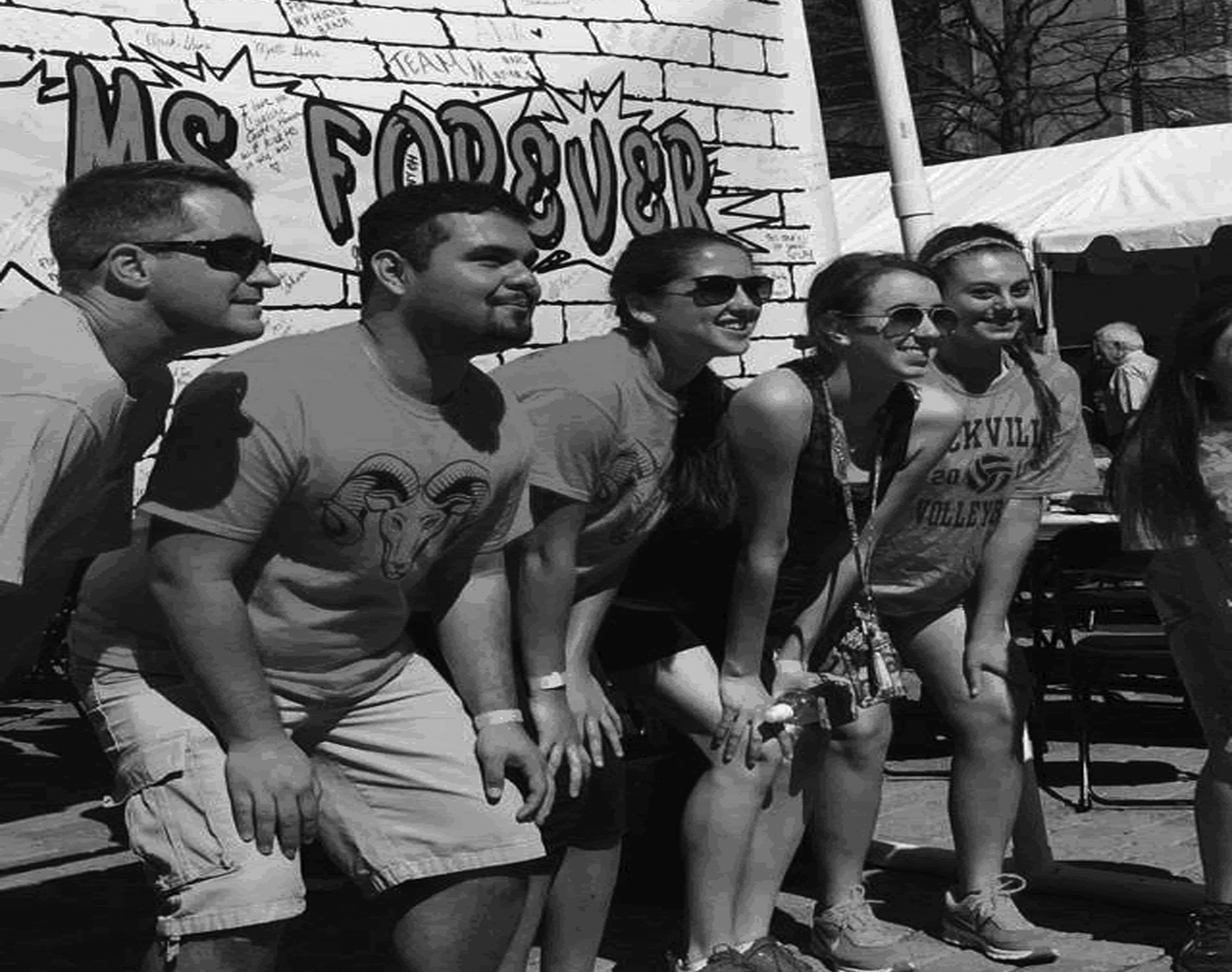 In its second year, the Awareness Club, led by returning president senior Kelsey Hylton, aims to raise awareness for diseases and illnesses that affect club members or other people in the RHS community.
Hylton started the Awareness Club last year in hopes of raising awareness for different diseases and illnesses and making a difference in the school.
"I'd seen how disease could affect a family and a person personally, so I wanted to help other people who are in the same situation," Hylton said.
The club participates in events that raise awareness for various diseases, such as Multiple Sclerosis (MS), a chronic illness that damages the central nervous system around the brain and spinal cord. Several club members participated in a walk for MS in Rockville Town Center this past April.
They have also passed out pink string bracelets the past two years in October for Breast Cancer Awareness Month and have helped out at the Dig Pink volleyball game and Lily's Hope basketball games for cancer awareness.
The Lily's Hope basketball game is a fundraiser to support Lily Weaver, daughter of head girls basketball coach Frank Weaver. She is a young cancer survivor and the fundraiser helps to pay for her treatment.
"We don't have one specific goal, but if we can say one thing, we kind of promote awareness for various [causes] whether it's disease, illness or something that people we [know] have been affected by," science teacher and sponsor Jeff Grandin said.
The club has meetings to bounce around ideas about different events that they can partake in.
Their main goal is to fundraise for different causes, and make the students at RHS more aware of different illnesses. They also show support for those who are affected in some way by illness or disability.
"We're devoted to helping other people, and we always welcome new members," Hylton said.
The club is always looking for new people to join and help out and hopes to make a difference in the RHS community.
Sophomore Samara Williams also joined the club last year to spread awareness for illnesses that affect her family. She hopes to help others by spreading information and letting people know how they can help out.
"I think [the club] affects people that know what it's like to have someone in their family that has something wrong with them, or they have a disease," Williams said.
This year, the club has already passed out the pink bracelets as well as planned and promoted "pink-outs" at school and football games. They have also put out statistics about breast cancer on the morning announcements and helped out at the Dig Pink volleyball game for breast cancer awareness.
They plan to attend the MS walk again this year and are looking into doing more projects in and out of school.
Sophomore Shoshana Wahl joined the club last year in hopes of bringing awareness to MS, which her mother is affected by. Wahl also hopes to spread awareness of other conditions that people may have.
"I hope to make the school more aware of issues, and of sicknesses, and not to make it a joke, because it's not a joke," Wahl said.