Join the Club: Key Club
October 21, 2015|11 Views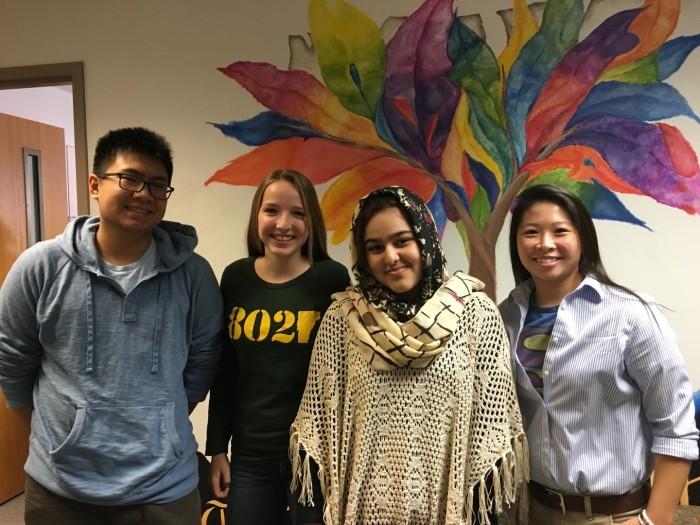 Left to right: Key Club treasurer Dennis Dao, Vice President Mallory Rakowski and Presidents Zahra Mousavi and Katrina Le.
Q: Who is your club sponsor?
A: Ms. Kiang-Spray is the club sponsor.
Q: What does Key Club do?
A: Last year, we raised money to end prenatal tetanus, made bagged lunches for a local homeless shelter, initiated a jean drive and volunteered at local events for causes like ending Leukemia and Lymphoma. We began this club year with a canned food drive for Kids Helping Kids in which we brought in 250 canned food items, volunteered at Light the Night to raise money and awareness for the Leukemia and Lymphoma society, and are currently raising money for UNICEF to end prenatal tetanus.
Q: What is Key Club's mission/goal?
A: Key Club promotes leadership opportunities in students by helping our communities and around the world by initiating or joining projects.
Q: What are the benefits of Key Club?
A: The most important benefits of Key Club is the joy that comes with helping others. However, members also get SSL hours just for attending meetings and contributing to projects.
Q: Do you have any upcoming events?
A: We have a lot of upcoming events. We just finished with the Light the Night Walk and we're moving on to boxes for Unicef where we gather donations to end prenatal tetanus. We are also supporting the girls volleyball team at their Dig Pink game to help raise money for breast cancer research.
Q: Where do you meet every week?
A: We meet every Mondays in the counseling office so come and join us!