Mock Trial Off to Successful Start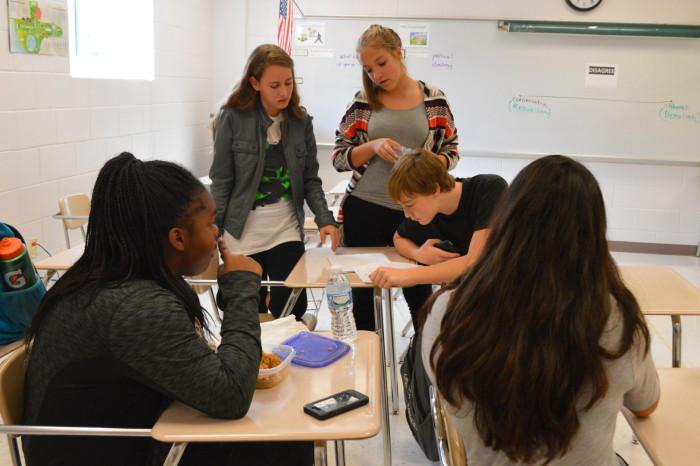 The Mock Trial team is in full swing for this school year and is already working on its first trial. The student leaders of the club are sophomores Olivia Webb and Noah Chapman, who have taken over the club this year after former senior leaders graduated.
Webb, who has been on mock trial since last year and took a mock trial class in eighth grade, is excited about all the new members.
"So far it's going really good, we have a ton of new members, we have about 30 in all, so that's really good," Webb said.
They are also hoping for a more successful year in the club.
"We're a lot more organized and we're starting earlier, so I think we should do really good this year," Chapman.
The club meets on Thursdays in room 2037, and is sponsored by social studies teacher Elizabeth Seabreeze, who has taken over until social studies teacher Caitlin Ulmer, who has been sponsoring the club for a few years, returns from maternity leave on Oct. 19.