Students Debate the Ultimate Decision: AP Versus IB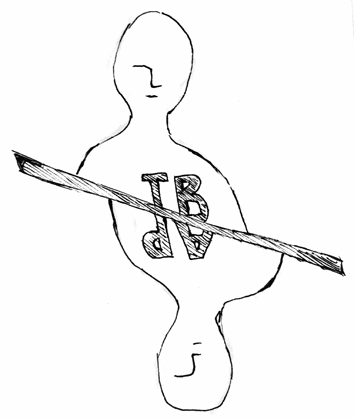 RHS is one of the few schools in Montgomery County to offer both AP classes and the IB diploma program. Incoming students unfamiliar with the educational offerings often get AP and IB confused, and the school does not do enough to clarify the differences between each.
If students were clear on the variations within the courses and programs, they would have a greater understanding of which path of study is the best fit for them.
Students who take on-level and honors classes are not adequately informed of their various options in regards to these advanced classes. Administration should require students to attend an information session for both AP and IB to assess which would better develop their academic studies.
The IB program is an internationally recognized and highly rigorous course of study offered to juniors and seniors. Meeting the academic requirements will result in the earning of an IB diploma, which colleges place in high regard. The IB program is becoming more and more popular in schools worldwide because of its renowned and multi-faceted itinerary.
"The IB program provides a lot of practice in writing skills; students learn how to do academic research and they complete their Extended Essay," IB coordinator Laurie Ainsworth said, "There is a lot of critical thinking and analysis included in the classes. There is also an interdisciplinary approach where you look at things through multiple lenses and multiple perspectives." According to usnews.com, "The IB program is still relatively small compared with the AP program in the U.S.: only about 830 schools offer the IB diploma, according to the program's organizers. Nearly 14,000 public high schools offered AP courses during the 2012-2013 school year, according to the College Board, which administers the AP program."
AP courses tend to focus intensively on a particular subject and provide the student an opportunity to obtain college credit based upon the successful outcome of their final assessments. In contrast to IB courses, AP allows a student to take an individual class instead of joining a whole program. "I love teaching AP Language," English teacher Ambereen Khan-Baker said, "There is such an emphasis on becoming an informed citizen and to understand what's going on in the world."
When asked about her decision to switch from the pre-IB program to AP classes this year, junior Samantha Burt said, "Transitioning from pre-IB to a whole schedule of AP classes was definitely different. I started out in pre-IB because I heard from many that it was the most rigorous option available and I wanted to make a good impression on colleges, but after learning more about the AP courses I found them to be much faster paced, broader and structured."
AP and IB may not be for everyone, but all students deserve to be informed of their options to the best of administration's ability.