Equestrian Club Brings Riders Together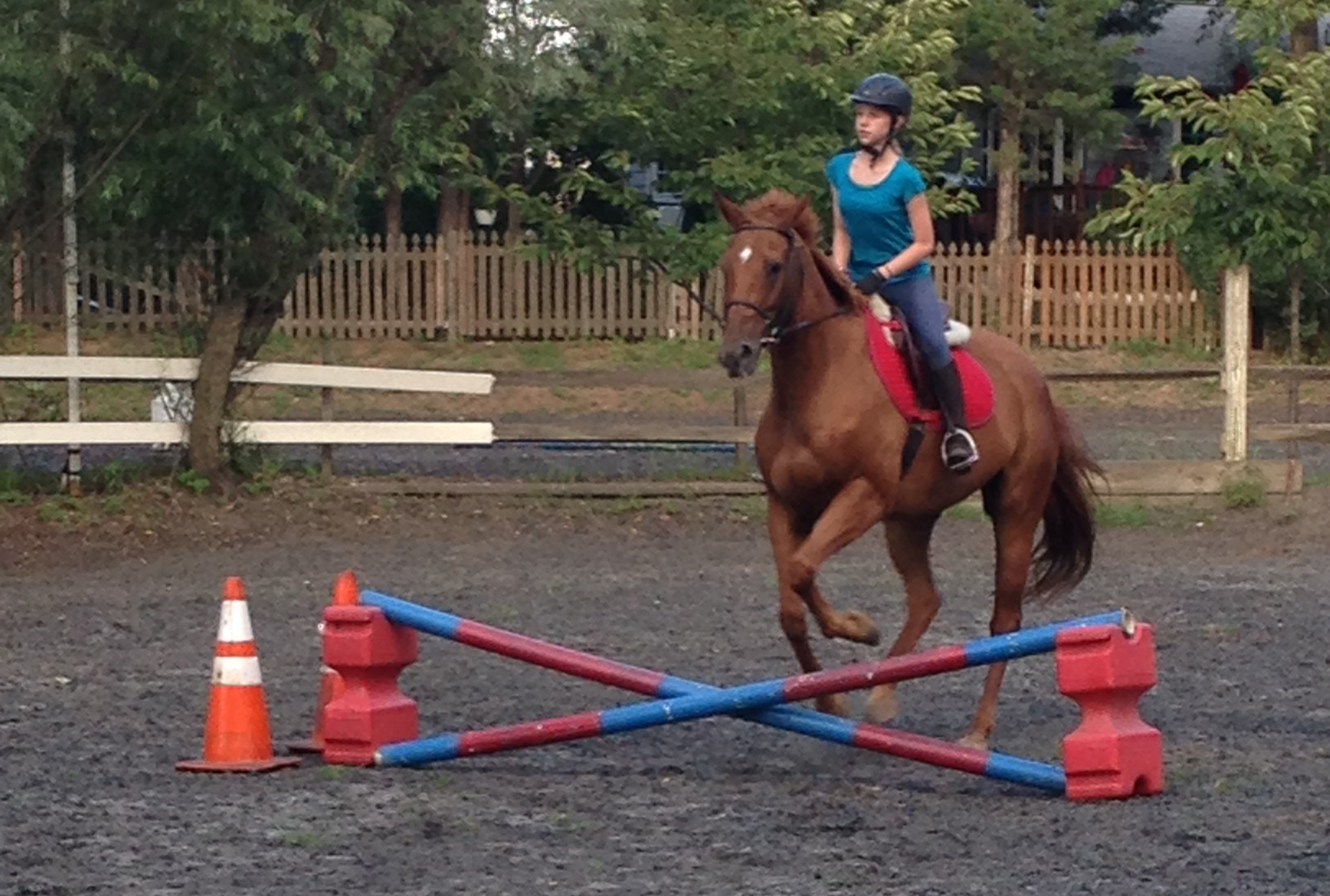 Cantering down, ready to jump the oxer, the rider and horse work as one to win the show. Among the 55 existing clubs at RHS, sophomores Sarah Wagner and Nasseem Najafi decided to co-found a new club called the Equestrian Club, were student will be able to compete in horseback riding competitions.
Students interested in joining the club must have experience riding horses and a signed form from a riding instructor that says that they are a proficient rider and practice at least once a week. For those who are inexperienced and interested, the first step is to join a barn.
Wagner started the club as a way to bring fellow equestrians at RHS together. "If you're not into sports, but you're into riding, you can show your school spirit without having to feel the need to join a club that you don't want to," Wagner said.
The Equestrian Club will be competing at the varsity level. Unlike most sports, the Equestrian Club meets once a month, for each competition, and does not practice after school.
The expenses to consider are the $87 pre-show fee for leasing a horse and the cost of the mandatory show attire, which includes tall boots, riding gloves, tan breeches, a riding jacket, a collared shirt, a full head hair net and a National Equestrian Center (NEC) approved riding helmet.
Child development and arts resource teacher Julie James is the advisor of the Equestrian Club. James said that the students came to her about starting the Club after she expressed interest in horses during child development class.
"One of my biggest hobbies is horses. I love being around them and working with them so I thought it was exciting that they wanted to bring that to Rockville," James said.
Although the Equestrian Club was unable to attend the first competition, they will be attending the second as their first official competition Oct. 25. Though the season has already started, eager participants are welcomed to join throughout the year.
"I expect us to start small, and I'm sure we'll do well at the shows, it's just getting our feet wet and getting interest. I don't know because we have never [had an Equestrian Club] here so it is just exciting to be a part of," James said.