Division Changes Offer Teams New perspective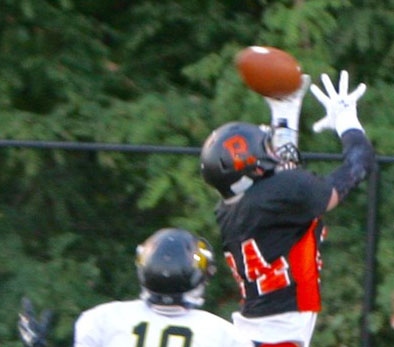 Sports divisions always play a major role in the competition and success of a team. This year, many RHS teams will be making adjustments to succeed in their new divisions.
Maryland high school sports are classified into four different divisions: 1A, 2A, 3A and 4A, in order of school size from smallest to largest. All MCPS high school teams are in 3A and 4A. Within these groups are sections, which are essentially how teams are ranked against each other. A team's place in its division can vary from its rank in its section.
Athletic Director Michael Hayes is confident that the sports teams will adjust to the changes and succeed. "I would love to bring home division titles, but the ultimate goal is winning the sectional title and the regional title," Hayes said.
For the varsity football team, a division change from 3A West to 3A South means new opponents this year. The team will also have to adjust to other changes, like having a very young team with a lack of exposure to playing on varsity. Varsity football head coach Andrew Kenton said, "Challenges [this season] will be overcoming the bumps of experience."
However, according to Kenton, the division changes will not affect the team until playoffs. Because of the division change, RHS is no longer in the same division as some teams that have posed threats in the past. Even with challenges this season, Kenton still expects the team to make it to the playoffs this year.
With new divisions comes new competition and as well as playing new teams, some RHS teams also have to adjust to other changes. The girls varsity volleyball team has a new coach this year, and is working with the changes. "The girls definitely get along better [this year] and the coach thinks strategically," returning captain, senior Valerie Jones said. "It's not just about winning, it's how you're going to win."
There are a lot of differences in the fall sports teams this year that come with the new divisions, as there will be in the winter and spring seasons. The new divisions mean that the teams that RHS will play are different, and so the outcomes of the seasons will probably be different as well. However, the teams are adjusting to the changes and making the most of the new divisions.