Flushing Protocol Fixes Water Quality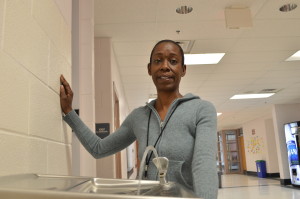 The newly-implemented water flushing protocol appears to be working, with lead levels from RHS drinking fountains now meeting the levels within EPA safety limits. The flushing protocol began on March 4 following a Feb. 12 story published in the Rampage that found high levels of lead in water from several RHS drinking fountains.
The Board of Education wrote a letter March 24 to Senator Karen Montgomery, who inquired about the issue after reading the Rampage article. The letter included the new test results, which sampled water after the flushing protocol had been followed for nine days. RHS maintenance workers have been running the water for 15 minutes every morning, as the EPA recommends for schools.
For growing children, the implications of lead in water fountains that students regularly drink from are very concerning. Lead has proven to be detrimental to the brain and kidneys according to the World Health Organization.
Senator Montgomery is a member of the Education, Health and Environmental Affairs Committee. After reading the original water quality story from the Rampage, Montgomery expressed concern for students' health due to her past experiences dealing with lead poisoning.
"Baltimore's had a problem with lead paint and kids picking crumbs of it and chewing on it – [the effect of lead] doesn't manifest itself for sometimes 8 to 10 years. When someone's IQ is lowered, you don't really realize it's happening until many years later and then you think the kid was just born that way," Senator Montgomery said. "We are becoming more sophisticated in understanding the length of time it takes lead poisoning to manifest itself. We are not very sophisticated in moving to solve the problems."
One concern that many students, staff and parents had in regards to the flushing protocol was whether or not flushing has been happening in MCPS elementary schools. According to Building Services directors at Rock Creek Valley, Lucy V. Barnsley and Flower Valley ES, regular testing has been done on a case by case basis, and the flushing protocol is done based on results.
Rock Creek Valley ES Principal Catherine Jasperse said, "[After the county conducted a countywide test in 2004-2008,] we did implement the protocol just like every other school did, and we have some things in place that allow students to have access to water without having to leave the classroom. In the portables and classrooms students are provided free water bottles and in the lunch period in the cafeteria as well."
RHS has progressed in raising their standards of safety and has set an example for schools across the country, according to Senator Montgomery. Despite flushing protocols being in place in elementary schools, this testing and flushing is not mandatory for all MCPS schools. While lead in water may be more of concern for elementary school children, older students are still developing. Furthermore, schools have pregnant teachers and older students.
According to RHS Building Services Manager Victor Bhandari, in order for the testing and flushing protocol to be implemented in all MCPS schools, there must be a change in the way the county evaluates the state of schools when giving them grades for sustainability.
"They don't have any program for the water; that's something that we only do here, but say for the recycling, a person would come in and grade the school to see if they're doing they're job," Bhandari said.