Boys Volleyball Wins Against Kennedy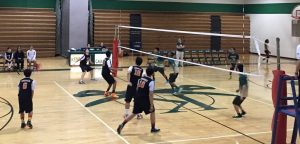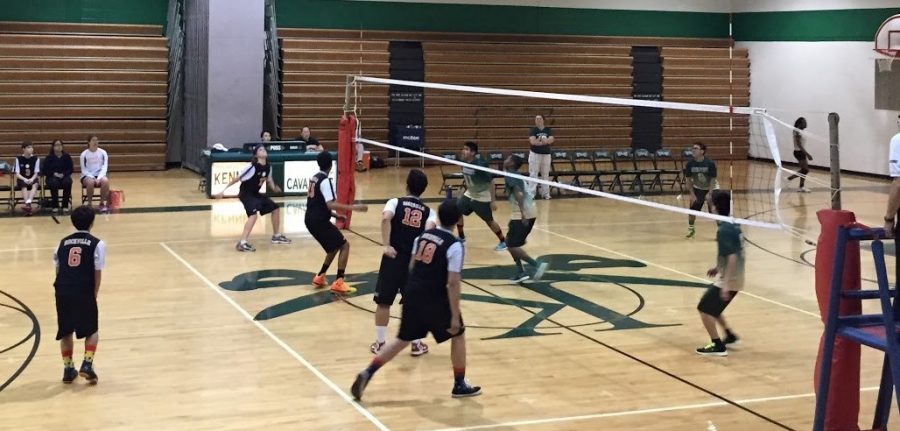 On April 14, the boys volleyball team took on Kennedy in a division match. The boys were able to pull it together to win each set, which led to a 3-0 victory.
The first set was won with a promising score of 25-16 but led the team to be overconfident which caused struggle in the second set.
Throughout the second set, both teams went back and forth exchanging leads. In the beginning of the set, Rockville had trouble covering the middle spot of the court and keeping hits inside the court. They were able to fix these mistakes quickly, which got them to tie the score at 11-11. Eventually, Kennedy got the score up to 21-18, but with sophomore middle hitter Dillon Ngyuen's blocks and hits, Rockville gets the score tied once again. Rockville barely won the second set, escaped with a score of 25-23.
"Today we minimized our mistakes," coach Stacey Krebs said. "We served tough and we were aggressive at the net."
A key player throughout every set is sophomore captain setter Brandon Kim. He leads the team in assists, considering that he is the setter. His sets allow hitters such as senior captain middle hitter Abbel Dawit to get multiple kills. The defense also plays just as well as the offense, with freshman defensive Landon Cha's digs, not many hits get past.
Rockville had a rough start to the third set as Kennedy leads them 8-3. With Dawit's kills and Cha's digs, the team pulled themselves together and set the score at 22-14. They gave Kennedy a few more points, ending the set at 25-17.
"Kreb's helped the team get a lot better throughout the season so far," Kim said. "The team work and our trait of being persevering allowed us to win today. Also, we are good at learning from our mistakes and getting back on our feet."
After winning their second division match, the team has yet to face Blair and Northwood for the division title. RHS previously won against Einstein but lost to Wheaton, both were division games.
"Everyone served very well this game, which is what we need to do every game so our chances of winning are better," freshman Ian Mendoza said. "Our two captains, Abel and Brandon led the team with great leadership to victory."