Rockville-Area Flasher Caught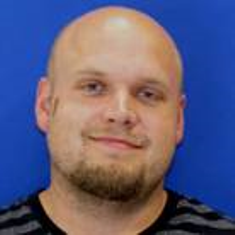 Montgomery County police arrested 27-year-old Kevin Thomas McHale April 1 for repeatedly flashing and verbally harassing girls in the Rockville community.
Saturday, March 28, three RHS female students were approached by McHale. The first time, around 2 p.m. near Myer Terrace, he called out profanity to two girls and then flashed the lower half of his body.
The second time was in front of the student's house, on Nadine Drive around 6:30 p.m., McHale reportedly rolled down his car window, called "Hey ladies!" to the three females in the front yard and made inappropriate hand gestures. The third time, ten minutes later, the man slowed down but did not act profanely.
The Montgomery County Department of Police published an online report April 2 regarding the suspect. He was identified as McHale, currently living in the Rockville area. According to the report, "During these incidents, McHale would make inappropriate sexual comments to the female victims and expose himself. Five of the eight victims are between the ages of 13 and 17."
The report listed seven instances between March 4 and April 1 where McHale either exposed himself and/or made inappropriate, sexual comments. Six of the seven instances were between March 28 and April 1, all in the Rockville and Aspen Hill areas.
One of the RHS junior victims was disturbed by the multiple interactions they had with McHale. She said, "Just the fact that he kept coming back and was targeting us made us really angry. We were so mad we called the police so that no one else would have be a victim of such inappropriate behavior."
The police identified McHale by pulling over a car on Arctic Avenue that matched the police reports from victims. They found McHale, arrested him, transported him to the Central Processing Unit, and then released him on bond with an as yet undecided court date.
At the Montgomery County Police Department in Gaithersburg, Officer Rick Goodale could not release information about the case as to not interfere with the upcoming trial, but he gave advice for people who may be approached by a similar perpetrator.
"The most important thing I could get out is to get the tag number and state [on the license plate]. Don't interact or engage them because they're looking for that interaction to keep it going," Goodale said.