Awareness Club Comes Together, Addresses Illnesses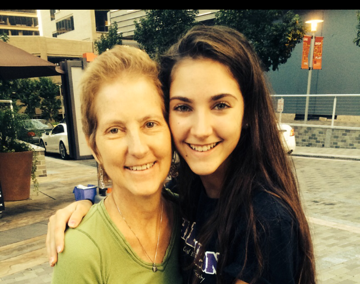 The Awareness Club raises awareness about chronic diseases and fundraises for them. The club was established at the beginning of this year by the initiative of junior Kelsey Hylton in honor of her deceased mother.
Through the Awareness Club, many illnesses have become better known throughout the school. During Breast Cancer Awareness month in October, the club organized and distributed pink bracelets in order to raise awareness.
Hilton's mother had stage four breast cancer and passed away last year. With Hilton's understanding of the pain death causes a family, she decided to establish the club in order to help other families going through the same issues her family went through.
"I just wanted to help other people who were going through that situation and also have more people be aware of these diseases that are out there," Hylton said.
Club meetings are held every Tuesday during lunch to discuss different chronic diseases and to find ways to fundraise for them.
The club plans to create a project for raising awareness about multiple sclerosis (MS), a disease in which the immune system eats away at the protective tissues covering the nerves.
They now are going to participate in the April walk for MS. There are also plans to raise awareness about autism during Autism Awareness month.
The club is a place for anyone who has questions about certain chronic diseases and ideas on how to spread the awareness and fundraise for such diseases.
Along with Hylton, juniors Sophie Rosen and Anna Llewellyn also play a part in the club from helping in supporting meetings to making fundraiser ideas become reality.
"It was really cool to see everyone wearing the pink bracelets for breast cancer awareness month," Rosen said. "You could see that active support."
The Awareness Club invites those who know about diseases and have ideas on fundraising for these diseases to attend their meetings.
"One of the most memorable moments was definitely the pink bracelets," Llewellyn said. "To bring awareness to the school is the best thing we could do."