People Turn More to Online Streaming Than In-Face Movie Views
February 6, 2015|36 Views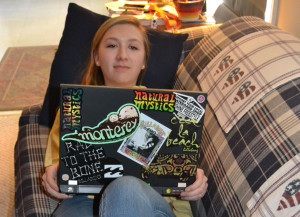 In light of recent events regarding recent blockbuster "The Interview," the general public has been exposed to the first major movie launched online before hitting theaters.
This change brought about many different feelings about how the movie is being distributed. Some people would much rather have the movie available at any time via YouTube, others enjoy the move theater experience. Could this possibly be the beginning of the end for movie theaters?
More and more entertainment business have been going online to reach a greater amount of people, so it would make sense that movie theaters do the same. The fact the online version of the movie is almost half the price of a theater ticket and you can watch it at your leisure makes watching movies online that much better.
"I would prefer to watch movies online" senior Carlos Hernandez said, "because I don't like going out and I would feel more comfortable watching a movie in my own home."
The only problem with online movies is that actual movie theaters are losing money. If everyone can watch new hits online for cheaper, then there is no real reason to go to the theaters. This can lead to a decline in the quality of the theaters which may, in turn cause the business to lose even more money. This seems to be the end of the movie theater era.
Some people really enjoy the theater atmosphere. They like going out and maybe getting dinner before. It creates and activity for a night, which sounds much more appetizing for a date than "come over and watch a movie." Also, it's an excuse to get up and go out. We can get lazy watching movies at home, but going to the theater forces us to dress up a little bit and go out.
"It's nice being able to watch movies at home, but going to the theater is a lot more fun because I feel like I enjoy the movie so much more with the big TV and loud speakers," junior Sara Adam said.
The variety in sources for movies really allows the consumer to decide how they want to spend their night. Unfortunately, a lack of attendance at theaters made lead to a less desirable environment, hindering the theater business even more.