JV Girls Basketball Dominates Seneca Valley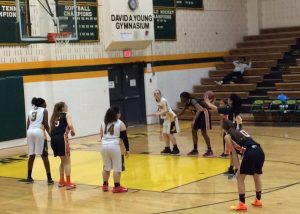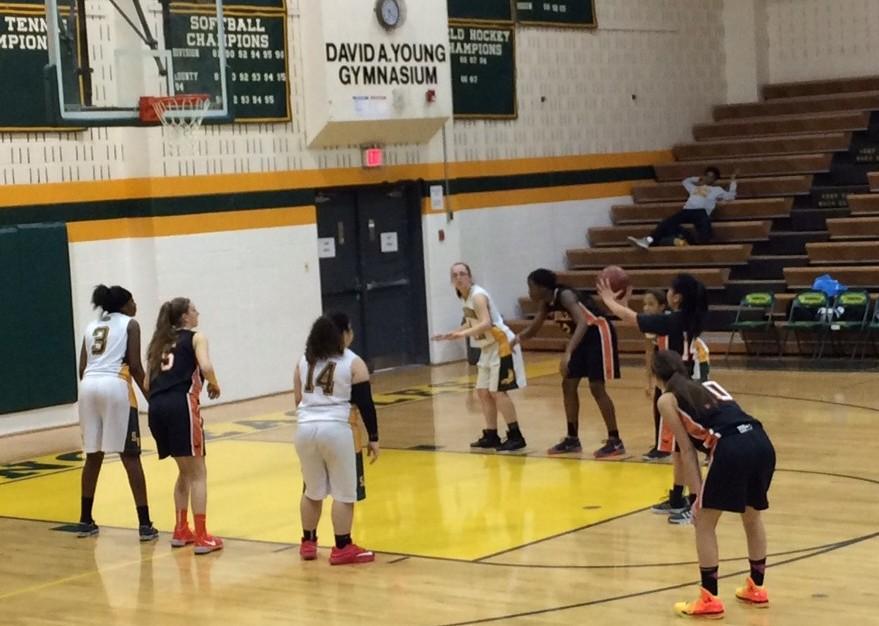 Despite a losing 4-7 season, the girls' JV basketball team dominated their game at Seneca Valley 47-21 on Jan 23.
The team's coach Kevin Chicca had a clear strategy from the beginning, "We are strong with our two-three zones, so we put Laura [Carey] and Jess [Ma] up top." This made the other team unorganized which cause turnovers and more opportunities for Rockville to score.
The Lady Rams had 26 points at the end of the first half, which were primarily scored by freshman Kelly DiFonzo and sophomore Laura Carey. The Screaming Eagles, on the other hand, only scored 15 points.
All but two of those points were scored by number two sophomore Bryanna Mejia. Chicca said, "Number two on the other team she was pretty much the whole team." Mejia scored 15 out of the 21 points for her team that night.
After the first half, Chicca decided to adjust his strategy by putting two people up top and two on bottom. That strategy allowed the team to cover Seneca Valley's best players to try to reduce the chance of breakaways.
This new strategy definitely worked well because Seneca Valley went from scoring 15 points in the first half to scoring only four in the second half.
"We set a lot of screens which opened up the lanes which gave us an opportunity to shoot," freshman Jessica Hortin said. The defense was really what kept this team together in the game. The screens ensured that no balls got past the Lady Rams.
"We played very well defensively and made sure their shots and layups were not successful," sophomore Jessica Ma said. The defense made the difference in the game. With Mejia continuously trying to score, the Lady Rams had to keep a strong defense to win the game.
But if the Lady Rams want to keep winning their close shots have to improve. About 10 more points could have been scored for Rockville, but the players kept missing opportunities to score for their team.