Senior Football Players Receive Offers to Continue in College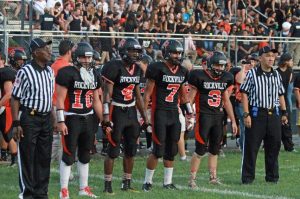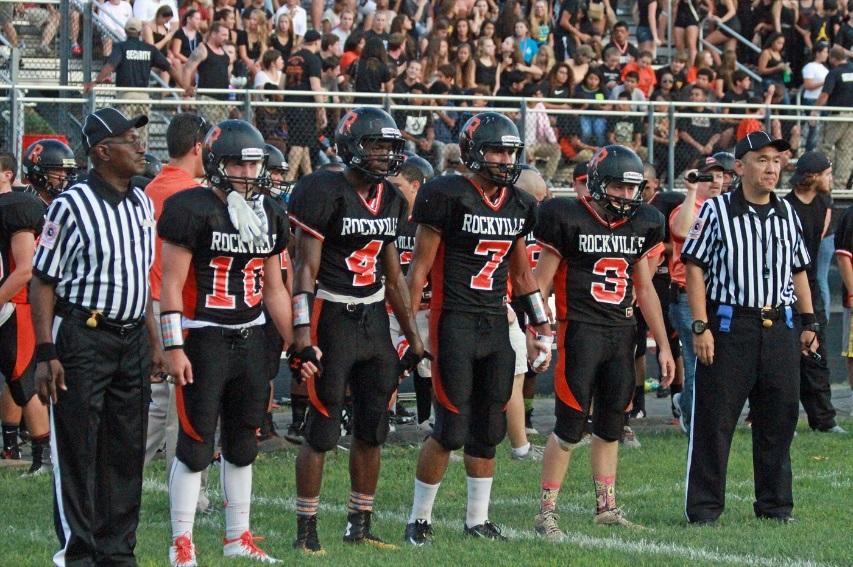 As the RHS football team prepares for a new season, there are several senior athletes that will continue playing beyond the high school level. Seniors Louison Biama, Spencer Brigman, Anthony Albert, Kahan Louissant, Tony Emeche and Joey Cornwell have received offers to play football in college.
While most senior football players ended their careers at Rockville, these few unique athletes are starting a new journey. Since public high schools in Montgomery County cannot recruit players and must make do with the students that live in the area, they are limited in terms of skill. Colleges can recruit athletes throughout the country which means that only the most skilled players are able to compete.
Senior and potential McDaniel College commit Spencer Brigman said, "It's nice to have a direction when not only talking about football, but my future outside of sports as well." Football provides a gateway for these athletes to gain a higher education.
Besides putting in hours of practice each day, these athletes must maintain stable grades in order to be accepted to a college. Although these colleges are looking for football players, they are also looking for students with the criteria and intelligence that they deem fit for their school.
These athletes are not the only ones that are proud of their success. Several students on and off the field agree that the accomplishments of the team stems from the new head coach, Jason Lomax. Lomax said, "The whole coaching staff is extremely proud of the team for their great season and excited that several of their players are moving on to bigger and better things."
Some of these athletes see football as a way to enter college, but others see it as an opportunity to keep on playing the game they love at a higher level. While choosing to play college football is difficult, these players are very passionate and are willing to excel academically if it means that they get to keep on playing football.
Senior and potential McDaniel College commit Joey Cornwell said, "Deciding to play football in college has definitely helped me make a decision, but it is not my number one priority when choosing. Education comes first." Having this type of mindset helps players prepare for the future and not just focus on their football careers.