Alumni Day Brings Back Graduates, All Share College Experiences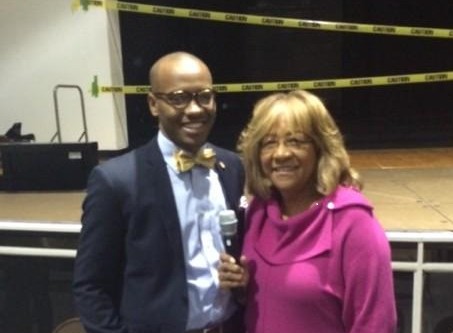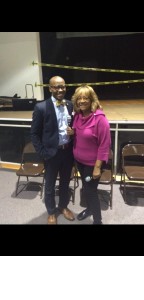 Alumni Day took place Tuesday, Dec. 23 in the auditorium. Returning alumni were eager to share their experiences and advice on all things college, and got the chance to answer questions from the high-school audience.
Hosted in the auditorium, Alumni Day featured a diverse cast of RHS graduates from schools like the University of Alabama to Penn State, and even included many in-state alumni from Towson and UMD College Park.
Advice from the alumni was unique and varied, but everyone stressed the importance of scholarships and a manageable tuition when it comes to picking the right college. The general consensus was that student loans were a huge turn-off, as many Rockville graduates opted to remain in-state so that they could remain debt free after schooling.
Ben Vayer, a first year student attending Bridgewater, explained his decision when it came to choosing the small, private college in Virginia. Vayer originally sought out larger state-schools before he committed to Bridgewater.
"I was able to receive a substantial academic scholarship, which made [Bridgewater] one of the best options on the table" Vayer said. "I recommend trying for high SAT scores along with a good GPA to earn scholarship money, not just one or the other."
Among a variety of miscellaneous questions from the audience about everyday life on campus, nightlife, ect. the alumni were asked what their biggest regret was looking back on the first semester. Jimmy Miller, freshman at Alabama University, spoke out on his frustration of having an inconvenient class schedule.
"I have three 8:00 a.m. classes each week, that's three days where I can't go out the night before" Miller said. "Whatever you do, make sure to schedule classes before they fill up so you aren't stuck with painful morning classes."
College information coordinator Janet Harris organizes the event every year, and she was particularly impressed with the turnout and variety of alumni that returned this year. She feels that Alumni Day is important because it not only showcases the talent of Rockville's previous graduating class, but encourages current juniors and seniors to give full effort to the college application process.
"I could not have asked for a better cast of alumni to represent Rockville" Harris said. "The advice and feedback they gave to our students was stellar, and they were great role-models for the current senior class."