Learn Serve Inspires Young Change Makers Formation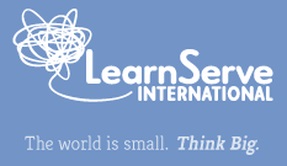 "The world is small. Think big." Learn Serve's motto encourages new ideas and broad thinking to help heal the world. Young Change Makers, an off shoot of Learn Serve, is a club at RHS that also teaches kids to make positive change in their community.
What starts off in ninth and tenth grade, high school students at Rockville are given the opportunity to join the Young Change Makers club. If students want to take their interests in changing their community further they can apply for Learn Serve, and go to D.C. to work on a project.
Here in D.C. the students design a project that will fix a weakness their community, over a course of a year the students will work to complete their project. Students receive guidance from local businesses to help them achieve their goal, and make a positive change in their community.
"The goal of Learn Serve is to help students build the skills to develop a project for social change in their community," RHS's Young Change Makers sponsor Sarah Day said.
Learn Serve really helps students give back to their community and helps them learn how to take action in creating change around their community. Many students at RHS have gone through the Learn Serve Program and have strongly benefited from their experience in the club.
"It helped me become a leader and think through what I could do to improve the world," junior Sophie Rosen said.
Rosen, who organized a tutoring service for kids hard of hearing at Flower Valley Elementary school, benefitted from the club and improved the community by creating her service.
"Everyone needs to give back [to their community] and to ensure this should join Learn Serve to do so," junior Carlos Piedrasanta said.
Piedrasanta who also completed his Learn Serve obligation, encourages every ninth and tenth grader to join the club to reach the reward of giving back to their community.