Golf Team Improves; Achieves Record of 13-3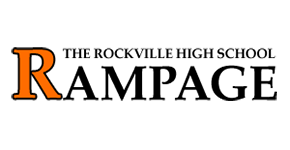 After being moved down to the 3A division, the golf team had a significantly better season this year with a record of 13-3.
"Overall I thought we did as well as we could," Coach Farron Riggs said about the team's performance this past season.
After losing many players and having only 7 players, the team was expected to have a challenging season. However senior Drew Denion and junior Jack Hegarty lead the team to win against 13 teams.
"Being consistent as a team was a key to our success this year, as well as staying focused during practice," Denion said. Denion, who has played all four years of high school, lead the team with a shooting average of 45.33 and 272 total strokes, making him one of the best players in the division.
The team struggled after losing alumni Patrick Moriarty (2013) and Ray Doyle (2013), but with the winning record this year, there is hope for the team in the future. Hegarty, who had a shooting average of 45.67, and junior Sam Chisholm will be leading the team next year as they try for another successful season.
"We don't have many players, but for being a young team we show potential for next season," Chisholm said when asked about his thoughts on next season. Chisholm made a last minute decision to play this year, but finished with a shooting average of 52.20.
After losing to Quince Orchard three times this season, the golf team hopes to improve, beat Quince Orchard next season and take first place in the 3A division.