Ben Neely's Concussions Changes Career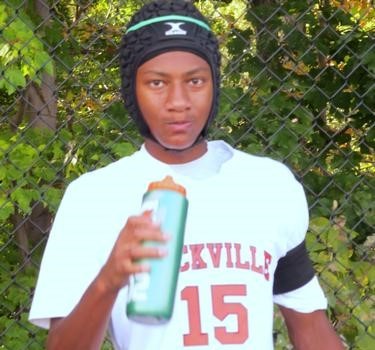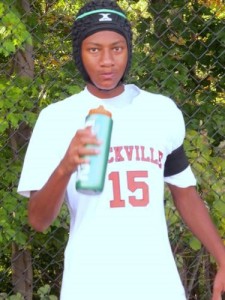 Junior Ben Neely is no stranger to concussions. Throughout his sports career, which started at the age of three, he has had four concussions, and as a result he cannot play sports for the rest of his life.
Starting as a freshman, Neely was the varsity goalie for the soccer team, an impressive stat for a freshman. With his aggressive playing style, Neely always flew through challenges and was always first to the ball which landed him with a total of four concussions.
"I was at soccer practice in ninth grade; we were practicing inside and I went down for a ball and [another player] was behind me running full speed and he kneed me in my head," Neely said.
Neely also played football growing up, and experienced his first while playing pickup with some friends "I was tackling somebody and my head was on the left side and there was a tree and my head hit the tree," Neely said.
Neely's first concussion didn't impact his career but after three he began to worry. During this time he had many of the usual concussion symptoms like headaches, loss of memory and lack of cognitive ability.
"Because of the concussion, Ben hasn't been his normal happy go lucky self. Instead he's been very sad and easily irritable," Neely's mother said. Due to all the symptoms Neely experienced after three concussions, Neely and his mother sat down and had a chat. They agreed if he were to get another concussion that he wouldn't play sports anymore.
Junior Sebastian Ferruzo has been playing with Neely for three years and was on the field to see Neely's fourth concussion when playing soccer against Wheaton High School. "At first he seemed to be fine because he got up so fast after getting hit in the head," Ferruzo said. "But after the game I heard that he got a concussion and that he couldn't play anymore, and I was devastated," Ferruzo said.
Although the news didn't come as a surprise to Neely, many of his friends and peers were shocked. Julio Zarate, coach of the men's soccer team was in shock when hearing the news "Wow, that's a shame; he was my top goalie" Zarate said.
Neely, however, has a different outlook on the situation. "Most people look at these types of things as something negative, but I see it as something positive, maybe this was a guide for me to do something else," Neely said. Instead of sports, Neely now plans to focus all his time on his other passion; music.