RHS Receives Amazon Kindles for Student Use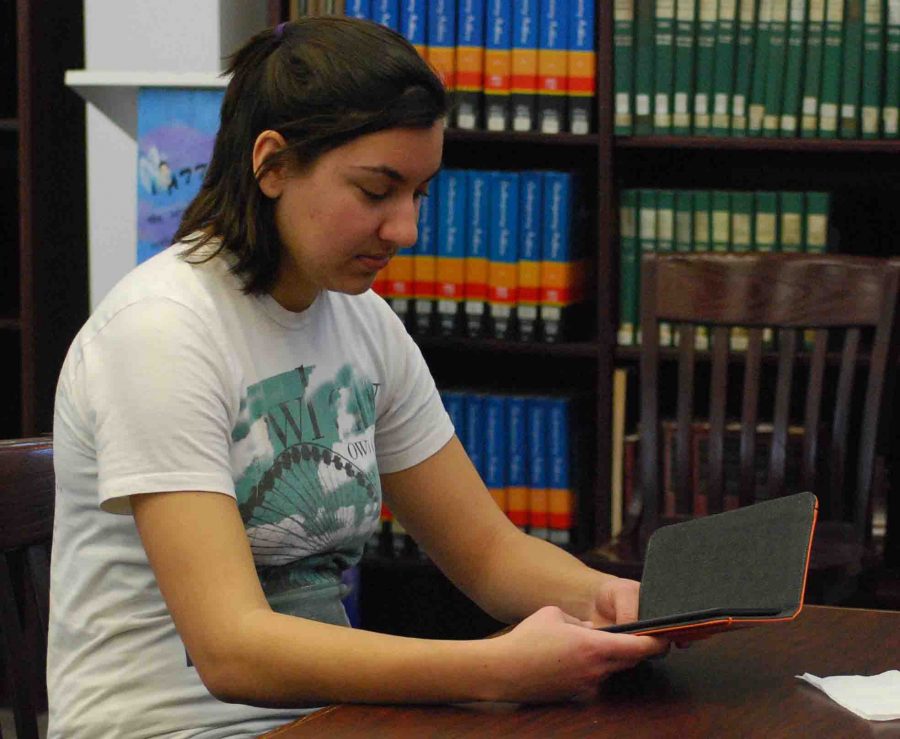 On Jan. 4, RHS became the first high school in the Montgomery County Public School system to get Amazon Kindles, when the school library bought ten of the e-readers for students to use.
The Amazon Kindle is a portable e-book reader. It can access the internet to download e-books from the Kindle marketplace. The first Kindle was introduced on Dec. 27, 2007. RHS bought the third generation Kindle, which was released on July 28, 2010.
Students will now be able to borrow one Kindle and will have access to hundreds or thousands of books, assuming that the media center has downloaded that many. The third generation Kindle can hold about 3,000 e-books as well as magazines, newspapers and blogs. Media specialist Sherry Weiss said, "I hope these Kindles will have a positive effect on the [school's] library."
Kindles can buy monthly subscriptions to magazines, newspapers and blogs. Newspaper subscriptions cost from $1.99 to $27.99 per month. Magazines can cost between $1.25 to $10.99 per month, and blogs charge from $.099 to $1.99 per month. If the media center chooses to subscribe to some of the magazines, it could eliminate having paper subscriptions to magazines.
The RHS book club will be the first to use them on Jan. 5 after school. They plan to download and read Sherlock Holmes as the first book on the new devices. RHS is the first school in Montgomery County to get Kindles, and Weiss expects other schools to follow. "I have been getting numerous calls from schools around the county asking about the Kindles," said Weiss.
The Kindles that RHS bought cost $139 each, and RHS bought a $35 case for each one. The total cost to the school for these kindles came to about $1,740. These Kindles are much cheaper than the first generation kindles, which cost $399 each.
According to Weiss, the Kindles at RHS will be for pleasure reading. RHS will not download textbooks on to them. They will be available to students starting on Friday and students will be able to borrow them for about two to three weeks. Weiss said, "We are planning to buy more Kindles in the future if these work well."