Government Shutdown Affects RHS Families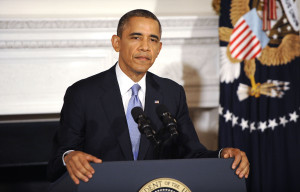 Most government employees have been furloughed due to Congress not coming to an agreement on the budget, causing citizens to change their attitude towards the government and their intentions.
The last government shutdown occurred in 1995, lasting from November 14 to 19 and from December 16 to January 6, 1996. Now, almost eighteen years later the government has shut down again; leaving approximately 800,000 federal employees without pay for over two weeks. Students and teachers are disappointed in the government.
"I think it doesn't put out country in good light" Sharon Lee, AP language and composition, English teacher said.
Although many people are suffering financially, some students' grades have suffered due to the shutdown as well. Lee describes a student in her class who is affected by the government shutdown. The government took all electronics they supplied to the family, including the computer used for school assignments.
"My father is fed up with the government and believes this shut down is an indicator that politicians are really only interested in their own agenda," senior Alexis Nettles said.
Nettles' father works for the military so he was able to return to work during the shut-down. Although he was not furloughed for long, it still is unsettling to know hard workers are being punished for an issue that is out of their control.
People who are not as affected still feel frustrated, because it makes the government seem "unreliable" senior Amber Castle said.
The furlough is tough for families because there is no guarantee as to when they will start working again or if they even get their pay back for the weeks they missed. Having to save money without knowing when things will return to normal can be unsettling for parents providing for their children. Government shutdowns do not happen often and hopefully it remains that way. Stability is an important factor for citizens to feel secure.