Alumnus Chris Brown Spends Summer at Fishery in Ekuk, Alaska
October 17, 2013|136 Views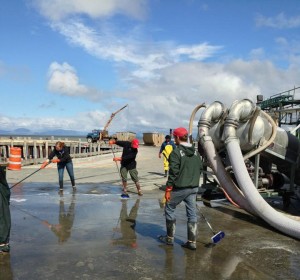 When Chris Brown, a 2011 RHS graduate, was given an opportunity to spend three weeks over the summer in Ekuk, Alaska working at a fish cannery, he could not pass this once-in-a-lifetime experience up.
Ekuk is a small community on the southern edge of Nushagak Bay. The only way in is by boat or small plane. Brown set out with an open mind, ready to work. Little did he know the work hours were to be strenuous. Brown worked 15 hours a day in a 20 degree factory, stacking prepackaged fish.
Brown's father, Jim Brown, was very supportive of his trip. He wanted him to take advantage of the opportunity while he was not busy. "When else would he have the time to work in Alaska? He might as well go while he can," Jim said.
Brown and his coworkers all slept in the same camp in barracks. Although living quarters were cramped, they allowed Brown to socialize with his bunkmates. The camp also featured a social room with a pool table and other activities where he and his bunkmates could relax after work.
Brown's pay was dependent on the fishing season and even though it was a slow summer, he was satisfied with the money he made.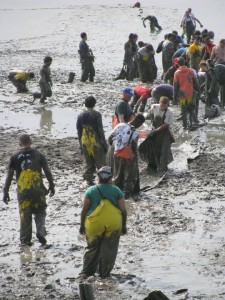 "It was more about the experience than the money. It felt like I was in another world," Brown said.
Since many of Brown's co-workers were Latino, he could practice his Spanish in a place he had not guessed he could. This trip not only gave him valuable life experience, but was also the first time he was separated from his family and lived in complete independence.
Brown's brother, sophomore Andrew Brown, was inspired by his brother's trip.
"My brother seemed to have a great time. I would love to do something like this in the future," Andrew said
During his last three days of the trip, Brown used some of the money he made to tour Alaska. He backpacked to the Kenai Peninsula to fly-fish along the Kenai River and slept under the stars most of his nights.
"It was the most surreal place I have been," Brown said.