Committee Forms, Brainstorms New Lunch Policies
Administration has created a committee composed of staff, student representatives and parents in hopes of creating a lunch period that will quell any concerns and be suitable for years to come.
After seven years of various lunch alterations, the committee has decided to sit down and propose the best possible lunch period to recommend to Principal Dr. Debra Munk. Although the first meeting, held Feb. 22, was simply an organizational meeting designed to select facilitators and the like, the committee decided that, by April 1, they would like to have come up with the best possible proposition for next year's lunch period.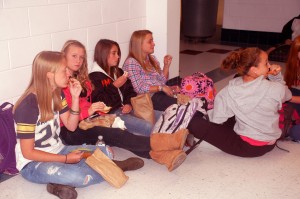 "Whatever [the committee] comes up with is fine, but the answer cannot be a 45 minute lunch with the administration and security covering it," said Dr. Munk. "Everybody wants their cake, and they want to eat it, too. The teachers want 45 minutes free, the kids want 45 minutes free, but who is going to provide the safety and security we need in order to make that happen?"
Accordingly, Dr. Munk has several concerns and parameters that she discussed and elaborated on during the committee's first meeting. Dr. Munk stated that two-thirds of the student body does not visit teachers during lunch, and would rather socialize. Dr. Munk feels this creates an environment that is difficult for administration to manage.
The reason that nearly 70 percent of the student body does not visit teachers during the lunch period is because, as Dr. Munk puts it, "the social thing is more important to them than the academic piece." In an attempt to encourage students to visit their teachers, administration even offered free lunch one day to those who visited. Only 12 students showed up out of the three classes invited.
However, the committee still seeks to obtain parent members. "We hope to get more parents involved. Any [parent] can be still be part of the [committee] if they were not at the first [meeting]," said assistant school administrator Bradley Rohner.
Since the committee will be considering all possibilities for next year's lunch period, reverting back to multiple lunches or perhaps even an open lunch may be alternatives. At the next meeting on March 1, the group will create a pro and con list of the current lunch period, as well as a pro and con chart of the multiple lunch option.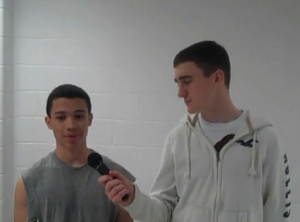 "We've experimented with all these different things, and now we can say in retrospect, what we have isn't working. No one is happy with it, and that is what it has all come down to," said SGA co-president, junior Jacob Sorrells.
Whatever the committee decides, the consensus is that the lunch policy must change, and that the change will hopefully turn out to be indelible. "The next change we make, I want it to be the forever change," said Dr. Munk.