Were Students Prepared for AP Exams?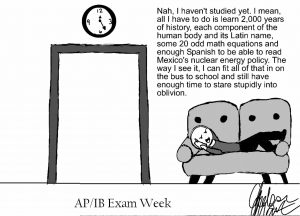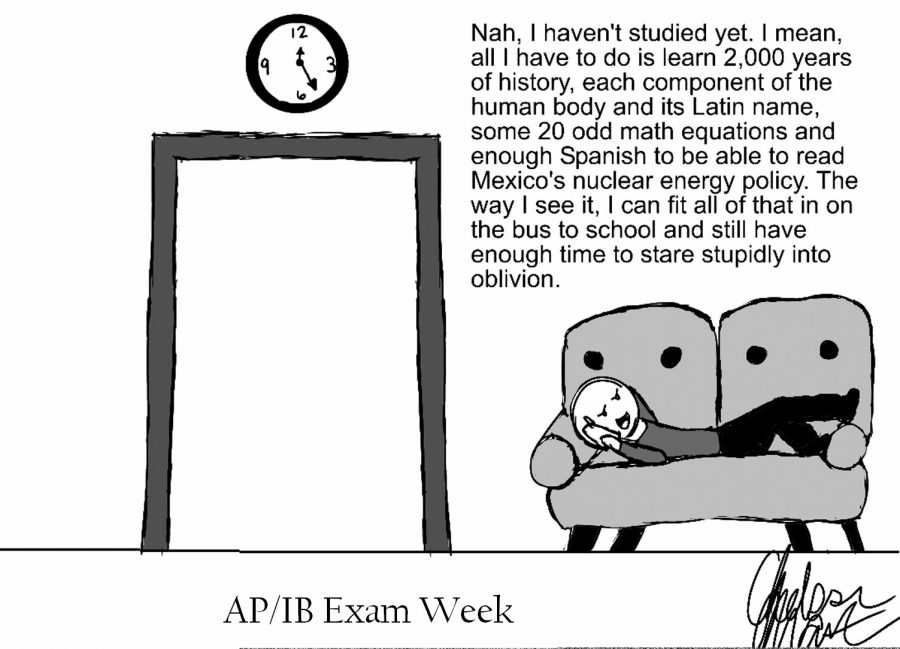 Sophomores, juniors and seniors alike filed in and out of the building from May 14 to May 17 for the year's routine cycle of AP exams.
The levels of test preparation varied greatly from student to student. Some spent weeks or even months studying for their tests, especially those who were taking multiple exams. They began preparing several weeks in advance in order to be able to review all of the topics that had been covered since the beginning of the year.
For others, the AP exams proved to be less of a stressor in their daily lives, even in the last few days leading up to the exam week. "We spent so much time reviewing in class, so I did not really study outside of [school]," said sophomore Amanda Gardner. Gardner nonetheless feels confident about her AP U.S. Government and Politics exam, though less so about her AP Biology exam, nervousness she attributes to simply not having taken the class before signing up to take the exam.
The variation, as indicated, did not end with the test-takers themselves. Certain teachers focused more class time on preparing their students for the exams than others. Some students felt that their teachers placed far more importance than necessary on preparation, while others felt that they would have benefited from more class time spent reviewing.
For the most part, however, teachers knew it was important to get their students to study in class, especially since some students may have lost motivation to study once they were home from school. "For both of my tests we had about two or three weeks where we just reviewed [in class]," said sophomore Carolyn Landry.
For most students, such ample time for review was very helpful, but not all students had the same review opportunities, and some did not take advantage of the ones they were given. However, many students felt confident in themselves as long as they had enough time both in and out of class to review the year's topics, and as long as they felt that they could strongly comprehend what they had learned.