Awards Ceremony; Class of 2012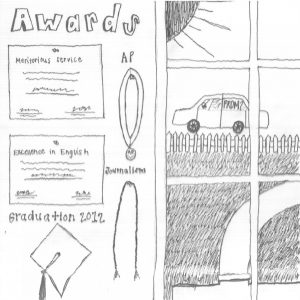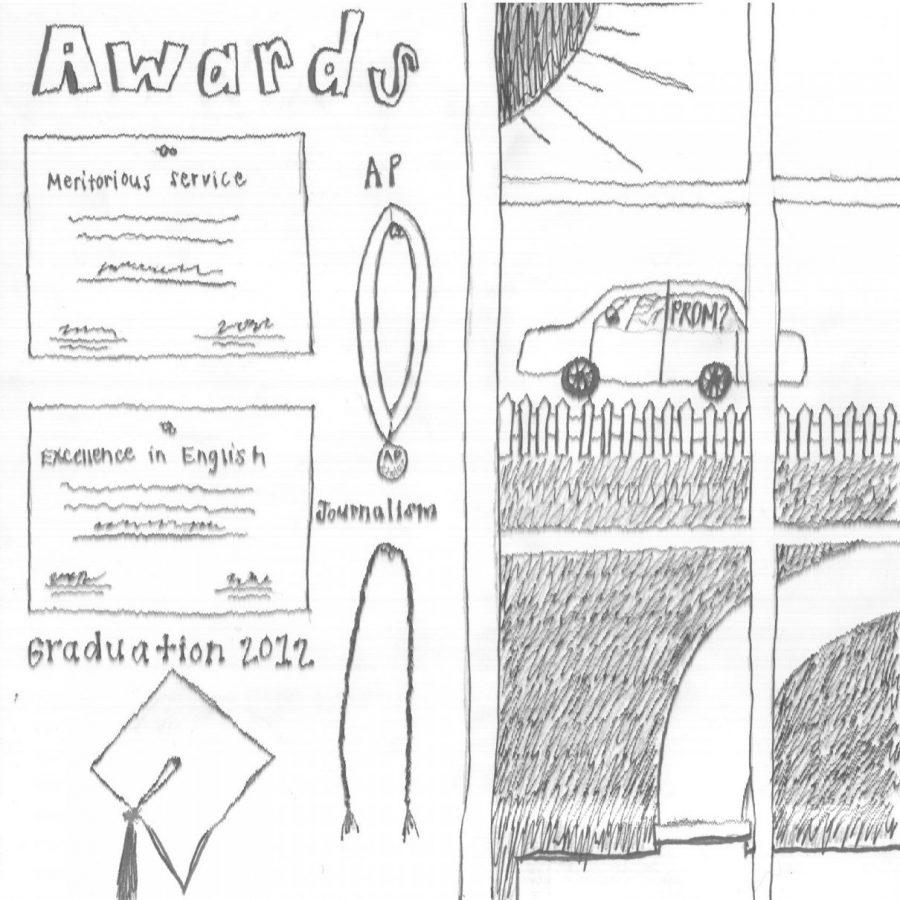 Graduation is the ceremony that recognizes the overall successes of that class, but the awards ceremony recognizes the achievements of individual students.
The ceremony was held May 24 in the auditorium where the students and their families gathered to celebrate the great achievements those students have made. The students in attendance were those who had received a letter in the mail informing them that they were going to be receiving an award.
RHS hosts this ceremony every year to honor those students that have gone above and beyond their expectations. This year's graduating class is graduating with 21 AP Scholars and 55 IB Scholars, which is significantly larger than prior years; in 2011 there 29 IB Scholars. Typically the awards are intended for graduating seniors, but on occasion juniors also receive the awards. This year five juniors were given this honor.
In addition to the awards for exceptional achievements, scholarships were presented to some of the soon-to-be graduates. Seniors Nicholas Chisholm and Nailah Frye were recognized for their Posse Scholarships by College Career Coordinator Janet Harris. Both students will be attending four-year universities that will be fully paid for by Posse. Both scholarships will cost about 40,000 dollars for their college education. Chisholm will be attending Grinnell College and Frye will be attending University of Wisconsin.
In addition, senior Dina Yared was awarded the Gates Millennium Scholarship. Yared is one of one thousand students in the US who received this award and just one of two in Montgomery County, the only RHS student. Yared will attend University of Notre Dame.
Montgomery College (MC) also gives many scholarships to incoming students. One RHS student received a particularly special award, from MC. Senior Filitsa Katsani received the MC Board of Trustees Academic Potential Scholarship also presented by Harris. "[This is] one of the highest honors an incoming student can receive," said Harris as she presented the scholarship at the awards ceremony.
Katsani was also awarded for Excellence in English and Excellence in Mathematics. Awards such as these were presented to multiple students in the senior class in almost every subject. Not only did Katsani make sure she knew how to solve and entirely comprehend every problem, but she also tutored other calculus classes during her free period in order to get even more of an understanding.
The other Excellence in English award was given to Kelsey Lynn for a talent shown through her writing. As English Department Resource Teacher Martin McCarrick presented the award he said, "When you receive an award you receive a responsibility."
Another special award that is usually given to only one student is the Principal's Award. This award is primarily determined by GPA and school involvement. Since there were two seniors that had very high standards, Principal Dr. Debra Munk could not choose one. Instead, both Rushika Athia and Liana Kam were presented with the award. Both girls had the exact same GPA of 4.0 and WGPA of 4.69.
Athia and Kam represent the different paths available to RHS students Athia is in the IB program; Kam in the AP. Athia was involved more in service and Kam was more involved in athletics, showing that no matter which path a student chooses to follow they can be successful.