Students Prepare for Final Exams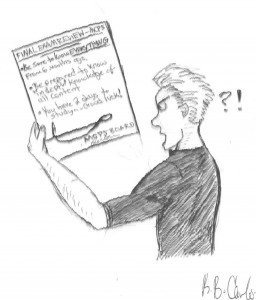 Summer may be around the corner but students have one last hurdle: finals exams. Exams will take place on June 6 and all RHS students must take them.
Final exams are a critical portion of students' semester grades because they account for 25 percent of students' final semester grade. Junior Angela Romano said, "I do not really like how final exams count for so much of our final grade. I wish it was not like that."
Exams are held on four separate school days with each exam lasting two hours. Some teachers began preparing students for exams well in advance of June 5, which is exam review day.
Some students feel that exams do not depict their overall knowledge in the class. Final exams cover all of the semesters' detailed topics and that poses challenges to students who must recall and study all the class material. Math teacher Hugh Freeney said, "We [teachers] do have an impact on students final exam grades, but students are the ones who have to really take time in studying for them."
Students may have a particularly hard time focusing on their students because of summer and the various opportunities they are soon to have. Many students cannot wait for summer because of activities such as going to beach and hanging out with their friends. With that being said, county views final exams as the best way for students to demonstrate their knowledge in a course by taking a test that covers all the material over a semester.
Though many students dread the exam period, students do have the ability to end the school year on a good note by acing their final exams. "I expect to do well on all my exams because I am already studying every day to prepare, however I do know that they are going to be very tough though," said sophomore Ariana Welch.