Weather Abnormalities Could Cause Problems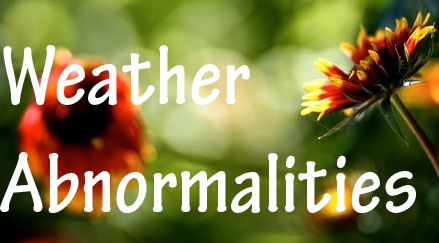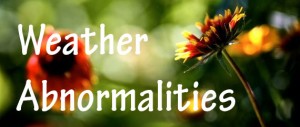 Did spring come early this year? Many students have noticed the lack of winter weather the Washington D.C. area has received over the past couple of months and are wondering why there has not been a huge snowstorm yet.
In October, there was a major snow storm that came without much notice. This storm impacted the entire northeast United States from Washington D.C. to Boston. Rockville, however, only received less than an inch of snow from that storm. Since then, the only storms that impacted the east coast consisted of rain, wind or flurries.
Because of the warm weather, plants and flowers have started to bloom in some parts of the country. Although this might sound good, it is actually unhealthy for people, particularly those with alllergies. According to Accuweather's health section, plants are releasing pollen earlier than usual, causing an early allergy season. Accuweather also says that mild allergy symptoms usually start in February and get worse in March. However, because of the mild winter, allergy symptoms will arrive earlier than expected.
While the United States is experiencing warmer temperatures, other parts of the world have had their share of weather abnormalities. In early February, several parts of Europe were hit by the worst cold wave to impact the continent in decades. A cold wave is like a heat wave but with blizzards and temperatures below zero. So far, over 600 people have died due to the extreme conditions.
Even though this abnormal weather may seem disappointing, people who like warmth will enjoy this weather. Students who play spring sports can take advantage of this weather by practicing early. The National Mall is a good place to go sightseeing and see the cherry blossoms before the Cherry Blossom Festival March 20. Great Falls National Park is also a good place to go hiking and explore the Chesapeake & Ohio canal.