Rams Basketball Shows Promise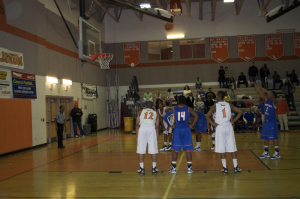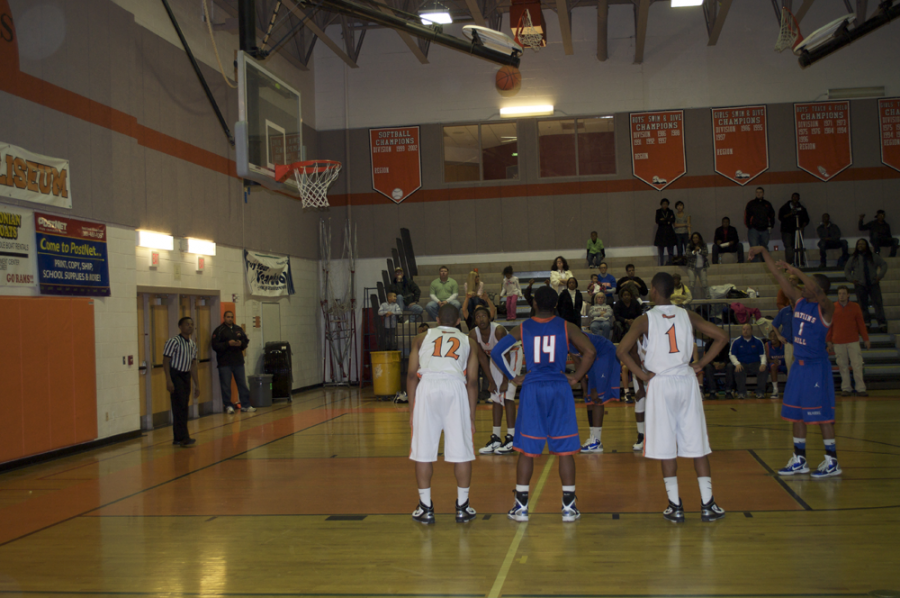 Senior Deandre Kelly epitomizes the sport of basketball at RHS; as the star of the team, Kelly set a new record for RHS by scoring over 1,000 points as a varsity player.
Kelly has been on varsity all for four years of his high school career. His talent and leadership on the court has helped create a better team. Along with junior Ryan Lamberg, these two players score the majority of the points. Both Lamberg and Kelly have a height advantage on most of their opposing players, which helps them block shots and get rebounds on defense.
Basketball is fun for the athletes as well as the students. At RHS, a lot of students come to every game to support and cheer on their schools team. "We are playing better basketball this year and a lot of people are coming to the home games," said Lamberg.
In a recent home game against Watkins Mill High School, Kelly led the team with 13 points followed closely by Lamberg with 11 points. Kelly has had multiple 30 point games this season; he is the leading scorer for RHS. Kelly also plays great defense, as he comes up with many steals through his aggressive determination and perseverance. while senior Aaron Kasinitz is a small player, he works hard as the point guard. "I have played basketball ever since I was a little kid," said Kasinitz.
The team will be looking to finish their season strong and set themselves in a position to do well in the playoffs. The seniors on the team will be working hard in the playoffs as these are the final, conclusive moments of their high school careers.