Korean Pop Music or "K-Pop" Spreads World-Wide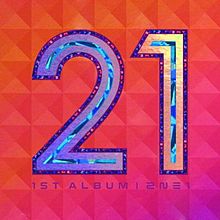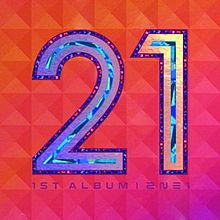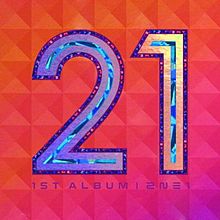 "I am the best!" sings popular Korean girl pop/rap group "2NE1" as thousands of their fans scream in anticipation for their perfectly choreographed performance. However, they were not doing this in South Korea; they were performing in New York Times Square at MTV studios headlining MTV's Iggy Best New Band Concert Dec. 12.
K-Pop, or Korean pop music, has been spreading its influence and popularity throughout the world. Unlikely countries and even whole continents such as Europe, Australia, the U.S., Thailand and more have felt this new wave of music as its fans fall in love with K-Pop's catchy and easy to listen to beats along with its professional and beautiful singers.
The popularity of K-Pop seems to be evident everywhere. At MTV's 2011 EMA (European Music Awards) event, "Big Bang," a popular Korean rapping boy-band, ended up winning the best international act award, beating prominent artists such as Britney Spears and Justin Beiber. 2NE1, as mentioned before, was crowned the "Best New Band in the World" by MTV Iggy.
Large companies such as YouTube even acknowledged K-Pop and its spreading popularity, spotlighting several famous K-Pop groups with some of their hit songs on the front page. Comments such as "I don't understand what they are saying but I like the song" littered each video as YouTube users were exposed to the most recent and popular K-Pop songs.
There are even several web sites (written completely in English!) dedicated solely around the latest gossip, news and new releases from the most prominent K-Pop celebrities. A prominent site includes http://allkpop.com, a site that publishes stories ranging from celebrities' twitter posts to the most recent scandal or album release. Some of their more popular and controversial stories often score tens of thousands of comments.
However, the sudden explosion of popularity for K-Pop remains largely unexplained. It could be its most recent coverage within popular sites such as The Washington Post or The Sentinel, or its slow movement toward western-style pop that makes K-Pop so suddenly popular. This global push is also being encouraged by Korean Entertainment companies, as each singer usually learns a second language in order to communicate with a global community.
Another theory includes the sheer preparation and professionalism of each singer; JYP, a famous entertainment company responsible for some of K-Pop's most popular singers, revealed that they spend millions of dollars in order to fine tune and improve each singer in the group. Each singer goes through years of training before he/she is even allowed to debut while being placed under strict dating and outside communication restrictions.
Whether or not this new wave of K-Pop continues to grow or dies out as a short lived music fad is uncertain due to its sudden explosion of popularity. However, it still remains to be an interesting genre that seems to relate to all despite its obvious language barriers. It seems that the beauty and talent of K-Pop stars have captivated audiences world wide and continues to be a dominating presence in the music industry today.