Final Screening of "The Hammer" Film Produced by RHS Alumnus Eben Kostbar to be Held Nov. 2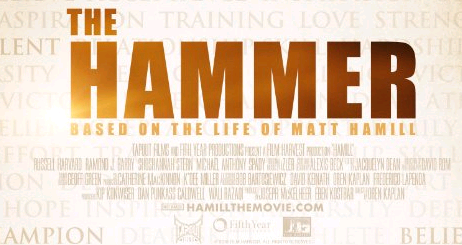 The Hammer, a film written and produced by RHS alumnus Eben Kostbar, will have its last screening Nov. 2 at a local AMC theater in Alexandria, VA. Kostbar graduated from RHS in 1996. This is his first independent full length film. The Hammer tells the story of Matt Hamill, who became the first deaf champion college wrestler. Hamill sets aside his impairment and follows his dreams with enormous success throughout his career in the UFC (Ultimate Fighting Championship). The film is subtitled by ASL (American Sign Language) and has won a total of eight independent film festival awards. The film is rated PG-13 and touches on the importance of overcoming obstacles and going after goals, an invaluable lesson to those of all ages.
For more information about the movie and screening locations, please check the film's official site.