Parent Recalls Working for Department of Defense During 9/11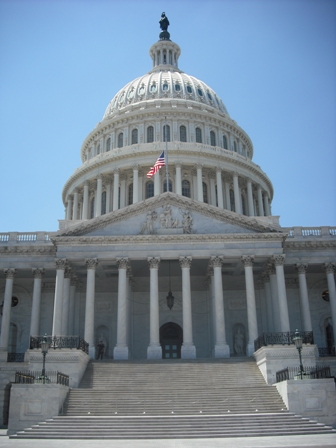 September 11, 2011|23 Views
Many remember the horrible day that marked the terrorist attacks on our country, but to what extent do we know the intricacies of what really happened Sept.11, 2001?
At the time, Joshua Vayer, father of junior Torey and sophomore Ben, was working for the U.S. Department of Defense in a program that provided special weapons and tactics, commonly known as SWAT, to medics to federal offices. On the morning of 9/11, Vayer was in charge of training with International Organization for Standardization (ISO) officers and the park police in a building across the river from the Pentagon in Arlington, Va.
When the group heard that a plane had hit the World Trade Center, he and some members of the park police went to turn on the television. While watching the streaming news of the plane crash, a second plane crashed into the second Twin Tower. "We knew then that this was a terrorist attack and so we devised a deployment plan," said Vayer.
Ten SWAT medics were immediately deployed to Washington D.C., not knowing whether they would be needed. In the midst of planning, the squad heard an aviation hanger right across the river from the Pentagon. They immediately saw smoke. Vayer and the men he was working with knew immediately that it was another attack.
The day progressed and became more destructive. High level executives, such as the Vice President and other members of the Cabinet, needed to be evacuated so Vayer's group sent a squad to do so. Teams were sent to either go to the Pentagon or secure other areas of D.C. "I did not think I would ever live to see anything like that," said Vayer.
Some aircrafts were sent out to monitor other activity involving potential terrorist attacks. One aircraft was even sent to attempt an interception of another potentially dangerous aircraft from coming towards the Nation's capital. This aircraft was unarmed and trying to fly under the radar. It was only after that aircraft had been sent out that the unit was told that the military just claimed control of all airspace in the United States.
As Vayer worked to secure D.C., he also attempted to connect with his family. He was unable to connect to them using a phone, so he used his two-way digital pager to text his wife, who was working as a substitute teacher at Flower Valley Elementary School, where then first grader Torey and kindergartener Ben were as well.
After establishing that his family was together and safe, Vayer dove back into his work for what turned out to be a work day of 20 hours. A day later, he was sent to New York City where he met people who had been deployed to the World Trade Center to locate survivors among the rubble.
While at the World Trade Center, Vayer and the rest of the team used high end technology to monitor their own health to ensure they were protected from any health threats caused by debris. Other members of the team were sent to protect the command control sight where many top government leaders were located.
Vayer is now a Federal Law Enforcement officer in Homeland Security as his unit was transferred to Homeland Security in 2004. September 11 will always be etched into the memory of Vayer and all others who were involved in the incident. Vayer said, "I felt a sense of loyalty, commitment and patriotism and [I] had to protect our homeland."