Pentagon Memorial Is Touching Tribute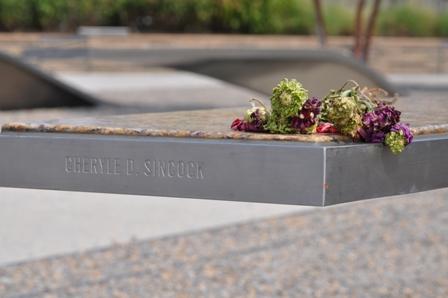 September 11, 2011|30 Views
It is the day before Labor Day. A marine in full uniform walks around with a plain white poster with a name written carefully in black ink. A wilted flower sits atop a bench. The bright sun reflects off each bench as visitors pay their respects at the Pentagon Memorial in Arlington, Va.
Serving as a quiet, yet touching tribute to the 184 victims, the Memorial is bustling with people a week before the tenth anniversary of the Sept. 11 attacks which sent American Airlines Flight 77 crashing into the U.S. Department of Defense's headquarters. The Memorial is on the western side, adjacent to the area where the plane crashed into the building.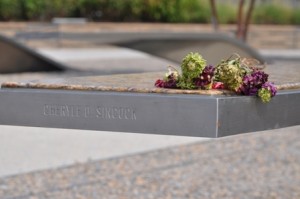 The Memorial consists of 184 benches each complete with a victim's name and a reflecting pool underneath. The benches are organized according to their year of birth, spanning from three year old Dana Falkenberg to 71 year old retired Navy Captain John Yamnicky, Sr. The benches facing the sky signify the victim died on the airplane, while the benches facing the Pentagon signify the victim died in the building.
President George W. Bush dedicated the memorial Sept. 11, 2008. Since then, thousands of people have visited the site, which is open 24 hours a day and 365 days per year. According to the Associated Press, the Memorial has 225,000 to 250,000 visitors annually. Some visitors may have a personal connection to a name engraved on a bench while others simply want to pay tribute to the 184 strangers who lost their lives on that tragic day.
While the Memorial is quiet and dignified, it can be a very emotional experience. Whether one sees the 1999 birth date of the three year old Falkenberg or sees a flower placed strategically by a loved one atop a bench, it is a clear reminder that these lives did not have to be spared in these tragic attacks. The wounds of Sept. 11, 2001 are still open and the Pentagon Memorial is a great place to remember and reflect on how that day changed the United States drastically and took innocent lives.