Underdogs Come Out on Top for March Madness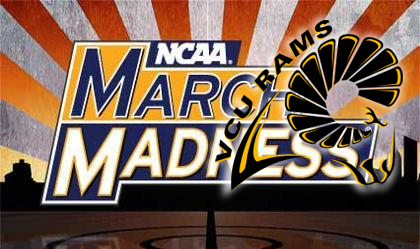 Before this year, it was safe to assume that most people had never even thought about Virginia Commonwealth University. Now, they can tell you that the school's mascot is a ram, the school is situated in Richmond, Va., it is one of the nation's premier research universities and that VCU might as well have Cinderella playing on the team.
The VCU Ram's stampede towards stardom (and maybe a national championship) is perhaps the greatest testament to March Madness that any school can make. After all, this is what collegiate fans live for. Everyone loves to see a Cinderella story, and VCU, originally an eleventh-seeded team that had to play in to even have the opportunity to participate in the tournament, has not disappointed. Then again, neither has Butler University, which began the tournament as an eighth seed only to make its second straight Final Four appearance.
These two teams, which are accompanied by the storied programs at Kentucky (a four seed) and Connecticut (a three seed), not only provide great stories, but they also teach the nation a lesson. Both of these teams are part of what are known as mid-major conferences, VCU belonging to the Colonial Athletic Conference and Butler being part of the Horizon League. In recent years, these mid-major conferences have taken the tournament by storm, and maybe now it is time for them to be recognized.
After all, both VCU and Butler knocked off the respective top-seeded teams in their brackets, with VCU beating Kansas in the Elite Eight and Butler knocking out Pittsburgh in the second round. This feat in and of itself is no laughing matter. Coupled with the fact that neither was a shoe-in for tournament berth, and there is a story.
Though this story has been told before, by Butler in 2010, by George Mason in 2006, and as far back as 1979, when Larry Bird led Indian State to the Final Four, it is still a sight to see when the underdog comes out on top. March Madness has been full of surprises and surely has not disappointed. In fact, I can say with full sincerity, this is the maddest March I have ever seen!