Therapy Dogs Provide Stress Relief for Students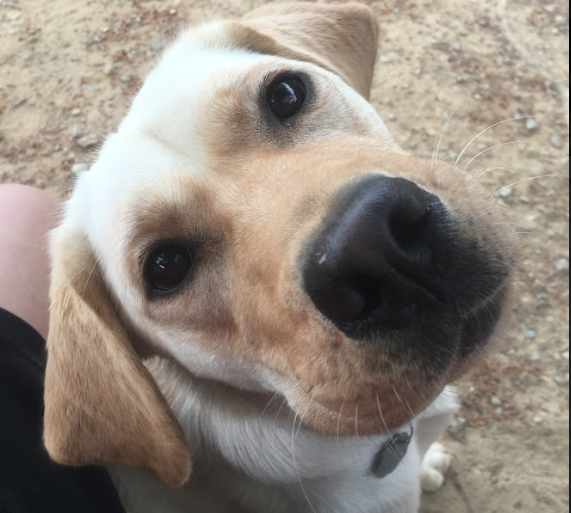 As a part of senior Kate Holland's National Honors Society (NHS) senior project, RHS students got the chance to meet five therapy dogs during lunch  Jan. 17.
Holland got the idea to bring in therapy dogs from grandmother who works for Hero Dogs, an organization that places service dogs with U.S. veterans. Her goal was to ease students' school related stress, and the event was a success as it garnered an impressive turnout.
"It's the end of the semester, everyone's stressed, dogs are great," Holland said. "These dogs will relieve tension and hopefully make people's days." 
Aside from RHS, the service dogs have been to Seneca Valley High School, Montgomery College, Walter Reed Hospital and other schools in the county. While engaging with the dogs, students were given business cards with information about the specific dog; the cards included the dogs' names, their history and their personal Instagram.
Students were thrilled when they heard about this opportunity on the morning announcements. When asked about the dogs, students explained how much their day improved as a result of the event. 
"These dogs really brightened my day. If you know me, I'm a big fan of dogs and it made for a great lunch period memory," senior Roderick Reiter said.