MCPS Investigation Ends, Verifies Sorunke's Eligibility
Hang on for a minute...we're trying to find some more stories you might like.
After the 2017-18 varsity boys basketball turnaround season and their division championship win, junior Jimmy Sorunke's eligibility came into question after a March 7 Deadspin article made unfounded claims, which prompted a Montgomery County Public Schools (MCPS) official investigation that found no truth to the article's assertions.
MCPS launched the investigation at the end of the school year in response to the Deadspin article in which reporter Dave McKenna penned based upon a photo he said he found on MAPGIST, the personal blog of a self-described entertainment promoter in Nigeria.
This website pictured Olujimi Sorunke, known to students simply as Jimmy, posing with his friend Daniel whom he used to play basketball with in his native country of Nigeria. The website provides his date-of-birth as June 11, 1997, which would have made him 20 years old at the time of the article's release.
When MCPS received this information, senior communication specialist, Gboyinde Onijala launched an official investigation per MCPS policy. A thorough review of documentation was completed, finding that there was no evidence supporting the claims made by McKenna, Onijala said.
Varsity basketball head coach Todd Dembroski was also thrown into the back and forth of this allegation, which affected both him and his players.
"Certainly I wanted all the facts to come out," Dembroski said. "I felt bad for Jimmy and I felt bad for our team. Anytime someone is attacking one of my players, I get defensive."
Sorunke has struggled with the situation and even questioned returning to Rockville, he said. He decided to stay this year to focus on his overall basketball ability and to make sure everyone knew the Deadspin article's claims were fabrications.
"Yeah, I was thinking about [leaving] but I wanted to stay in order to be strong," Sorunke said. "If I leave people will start to believe it is the truth."
Sorunke's teammates also struggled with the claims as they were coming off of a strong season as a team and connecting with Sorunke as a new teammate.
"We all rallied around him, and supported him throughout this process," senior Matthew McTighe said. "We try not to focus on what anyone else says and at the end of the day, we all should be able to move past it and focus on the season."

About the Writer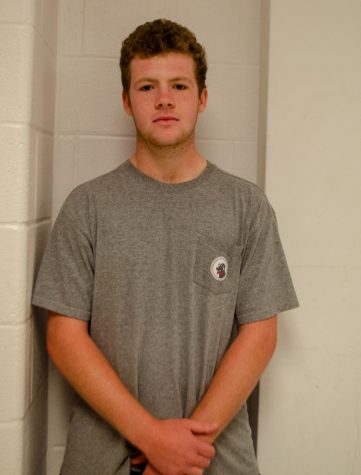 Teddy Bilodeau, Staff Writer
Teddy Bilodeau too Intro. to Journalism his sophomore year and then took his junior year off, before finally returning his senior year. He is currently...