Bermuda Grass Field Once Flooded, Now Drying For Mid-Season
Hang on for a minute...we're trying to find some more stories you might like.
Joseph B. Good stadium has been a topic of discussion this school year as athletes and coaches have transitioned from talking about what it will be like playing on the new Bermuda grass field, to wondering how many games would be postponed as the new field was buried under water from a multitude of recent storms.
Varsity football experienced the negative effects of this flooding in the team's first home game Sept. 7 against Bethesda-Chevy Chase (B-CC) High School.
"The first game was fun, but it was so muddy and every time we would plant or cut, it would make a dirt patch," senior offensive lineman Jaylon Harry said.
The athletic department had to move the football team's third game against Damascus High School, which was supposed to be played at home, to Richard Montgomery High School. There have also been multiple soccer and field hockey games postponed due to the drainage issues. So far this season, RHS has postponed 26 games due to wet field conditions, as of the first week of October.
While there were rumors about leaky pipes and faulty equipment circulating, athletic director Michael Hayes worked to identify the exact problem and fix it so that RHS teams could experience playing on their new field.
"They've checked the valves, they've checked the sprinkler heads, they've checked the irrigation pipes; it must just be a low spot in the middle of the field that we're going to have to topdress," Hayes said.
When the season first started, teams had high expectations for their brand new Bermuda Grass field.
"It looked great at the beginning, but after it rained and had some drainage issues, it was frustrating. It probably would have been better if it had some more time to grow in, but hopefully we can get it fixed and not have to worry about it going forward," varsity girls field hockey coach Raymond Trail said.
As the field has slowly dried, athletes hope the weather continues to hold so they can make up their games and finish out the season.
"The new field is like a sponge, when it rains you honestly can't play on it because the ball doesn't move fast enough when you pass it," senior girls soccer midfielder Charlotte Davis said. "The Bermuda grass tends to hold up better than regular grass so I think it will hold up well when it dries."

About the Writer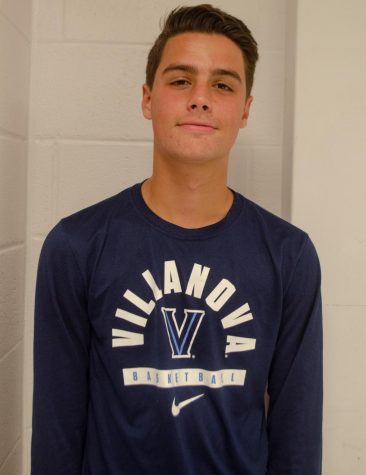 Aidan Brami, Online Copy Editor
Aidan Brami began writing for the Rampage his freshman year after taking Intro to Journalism his first semester. Brami was a staff writer until his senior...