If These Halls Could Talk: Thomas Barksdale
Countless organizations and famous quotes offer advice on how to overcome life's obstacles or, as Psychology Today puts it, "How to respond when life throws you a curveball."  Paraeducator and assistant varsity baseball coach Thomas Barksdale said he prides himself on taking on those curveballs both on and off the field.
When he is not in school teaching young teens how to fulfill their dreams and how to succeed in life, Barksdale devotes his time to enjoying the outdoors.
Barksdale is a Maryland native and has played baseball since he was six years old. He is a Sherwood HS alum, graduating in 2009 where he played both boys varsity baseball and varsity golf and contributed to Sherwood's 2008 baseball state championship.
"I fell in love with the game. I have such high passion for it," Barksdale said. "It's one of the hardest games to play because being able to see a fastball… or any different kind of pitch is the hardest thing to do when you're hitting. That's what made me love the game."
Barksdale has been hard of hearing his whole life, and sometimes it is difficult being being around loud crowds, he said. However, he only views this as "just another barrier" and does not let that get in his way of life.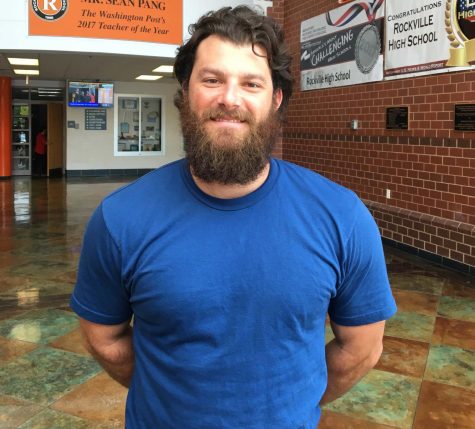 Continuing his education and baseball career, Barksdale attended Gallaudet University (GU) in Washington D.C. where he earned a bachelor's degree in physical education while playing baseball there for four years. During his time, Barksdale was named an All-American player and won conference championships for GU.
After college, Barksdale played professional baseball for three years on minor leagues for teams including the Texas Rangers, Houston Astros and the Chicago Cubs. His favorite parts were traveling around the nation with his teammates and playing in front of the 5,000- 6,000 cheering fans in the stadium, Barksdale said.
Utilizing his experience from his baseball career when he was younger, Barksdale draws on those experiences when coaching his players.
"Not all people that play at those levels can actually teach what they know and he's able to teach the game to the point where the kids really understand it and grasp everything he's trying to say and they try to implement it in the games," varsity baseball head coach Farron Riggs said.
Barksdale brought his talents and experience to RHS two years ago. He has made an large impression on the varsity baseball team by seeing the potential in the players.
"Barksdale is just a great guy to be around and wants us to reach our full potential and helps us be the players and team we want to be," junior baseball pitcher Matt McTighe said.

After school hours, Barksdale enjoys much of his time outside. He travels around the country mostly during the summer to explore nature. He has traveled to various places such as Texas, Colorado and New Mexico, and exploring destinations such as Shenandoah National Park.
"I'm an outdoors person. I love going outside, hunting, fishing, going hiking, going camping and just being outside in general; it's my life passion," Barksdale said.
Barksdale continues to draw on his various experiences to teach his students both on and off the playing field.
"I love working with different people. I get to work with low-functioning kids to regular on-class level kids. That's what I love about [working at RHS]," Barksdale said. "Being a baseball coach, it brings me closer with the kids."