Determined Student Athletes Commit to Play College Sports
Seniors Gabe Reyes and Lauren Giron are the only athletes continuing both their academic and athletic careers at Division III universities in the fall. Reyes will play lacrosse at Keystone College and Giron will play soccer at Saint Mary's College of Maryland.
Gabe Reyes – Lacrosse at Keystone College
Reyes has been playing lacrosse since he was six years old. At RHS, he was JV captain his freshman year and was pulled up to varsity to close the season. He became a varsity starting defender his sophomore year, and has been a varsity captain for two years. Due to an ankle surgery, Reyes was out for the pre-season and could not play in the first game. However, he quickly returned and is now playing again.
"It's just definitely something that I've grown so attached to. It's hard to have a weekend where I don't have lacrosse, it's weird to have a day where I'm not playing lacrosse or thinking about lacrosse, it's such a big part of my life," Reyes said.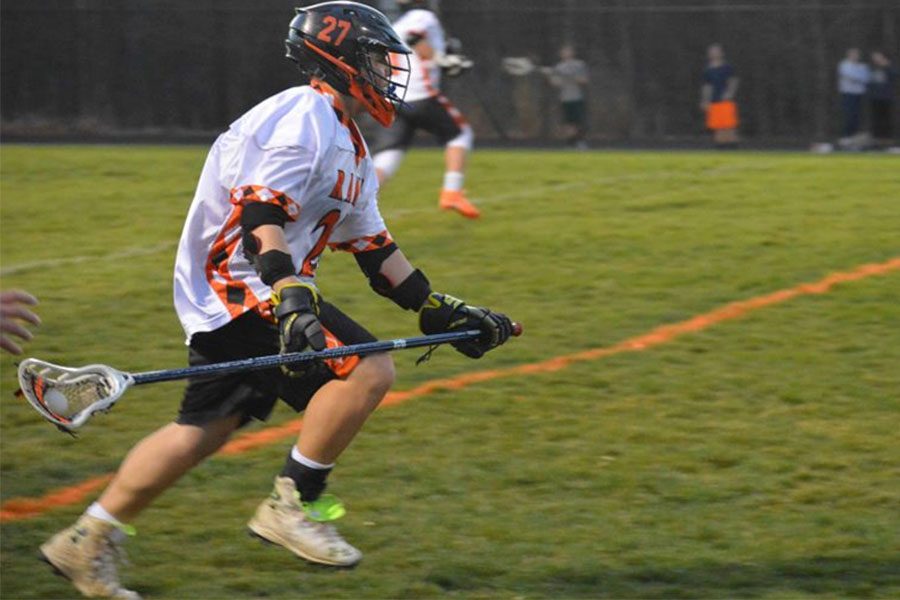 Outside of school, Reyes has played year round for the past four years with Maryland Xtreme. Reyes began looking into colleges his junior year, and decided on Keystone College over the summer. He committed to attend Keystone in September 2017, and plans to build on his current skill set next year while also bringing strengths acquired in high school.
"Gabe brings leadership. He's really the vocal and emotional leader for our defense, he's kind of like another coach on the field which is really valuable," varsity boys lacrosse coach Jesse Rutter said. "He really understands the game better than any of our other defensemen, so he uses that knowledge to get them in the right places all the time."
Lauren Giron – Soccer at Saint Mary's College of Maryland
Giron plays soccer year-round, and has been playing for travel team Maryland Rush for the past two years. She began communicating with the St. Mary's soccer coach after visiting during her junior year and liking the campus, and she verbally committed to play soccer there in April 2017.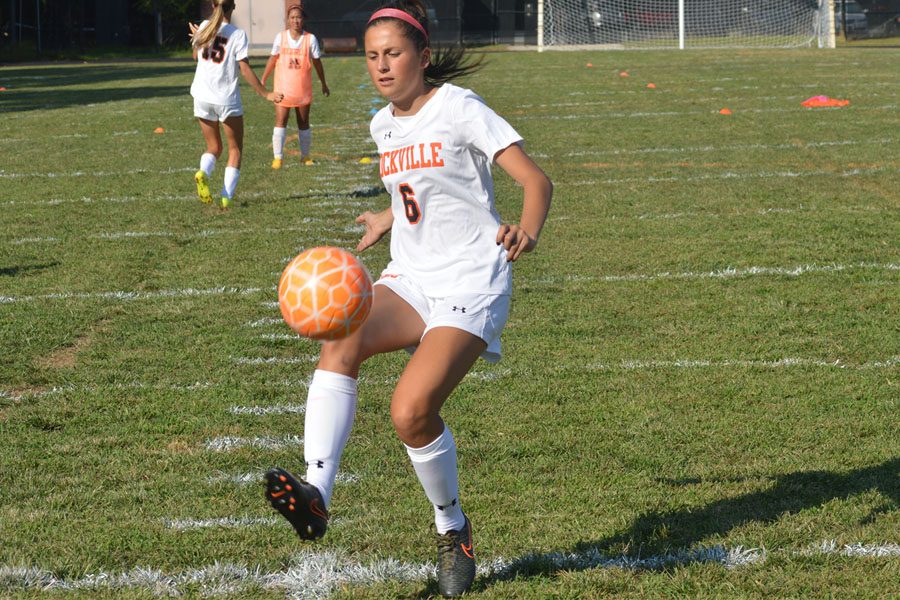 "I'm looking forward to all the friendships with the team, and getting to know new people will be really fun too," Giron said. "I like that [St. Mary's] is not super far so my family can still come watch me play."
Giron has been playing soccer since she was six, and has played competitively since she was in sixth grade. At RHS, she was on the varsity girls soccer team as a midfielder all four years, and was a captain her junior and senior years.
"Not only does Lauren have the foot skills and tactical knowledge that makes a great soccer player, but she also possesses the qualities of a great leader that sets her apart from the rest," varsity girls soccer coach Isabel Chang said. "Any coach or teammate would be lucky to have Lauren on their team."