Tong Travels to Hong Kong for New Teaching Opportunity
Walk into math teacher Carmen Tong's classroom and it mirrors the inspiration and positive energy she aims to instill in her students. There are inspiring quotes from an array of international figures as well as signs reminding all that her room is a safe space. Building upon the many connections Tong has developed at RHS, she will take her lessons to Hong Kong, where she has accepted a teaching job with middle and high school-level students beginning July 9.
Tong has been teaching at RHS for seven years and currently teaches AP Calculus AB and Geometry, but formerly taught Algebra 1 and 2, Honors Geometry and Honors Algebra 2. Drawing from her many teaching experiences, she applied to Carney Sandoe & Associates, a recruiting company that helps teaching and administrative candidates find a school where their work matches their desires. When deciding whether or not to take the new job, Tong referenced the popular 2011 motto "YOLO."
"You only live once! I knew that if I didn't take this opportunity to travel out of my comfort zone now, before I'm totally settled, I would probably never do it," Tong said.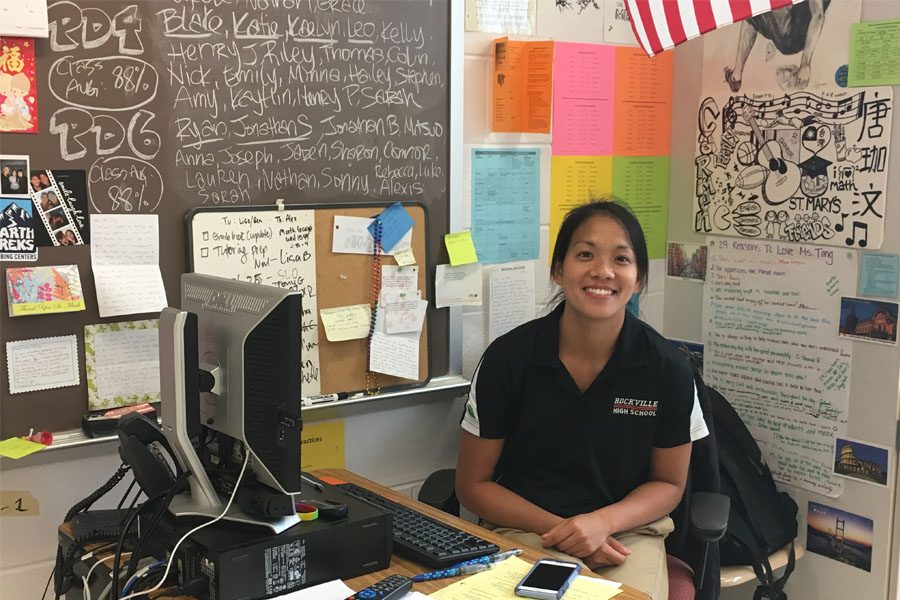 Through this experience, Tong said she hopes to gain different types of experiences by interacting with students from a different cultural background, while traveling as much as possible while in Hong Kong. Along with teaching, Tong is a co-advisor of the Asian-American Club and advisor of the SAGA (Sexuality and Gender Acceptance) organization, of which D/HOH educators Emily Mellgren and Elizabeth Hill and science teacher Rebecca Miller will be taking over as co-advisors.
English teacher Sean Pang, fellow advisor of the Asian American Club and close friend, said he is deeply saddened that she is leaving RHS. Pang and Tong met while both were in high school (different high schools) and coincidentally found each other during their first day of teaching at RHS. Tong is enthusiastic about her teaching and is energetic about everything she does, Pang said.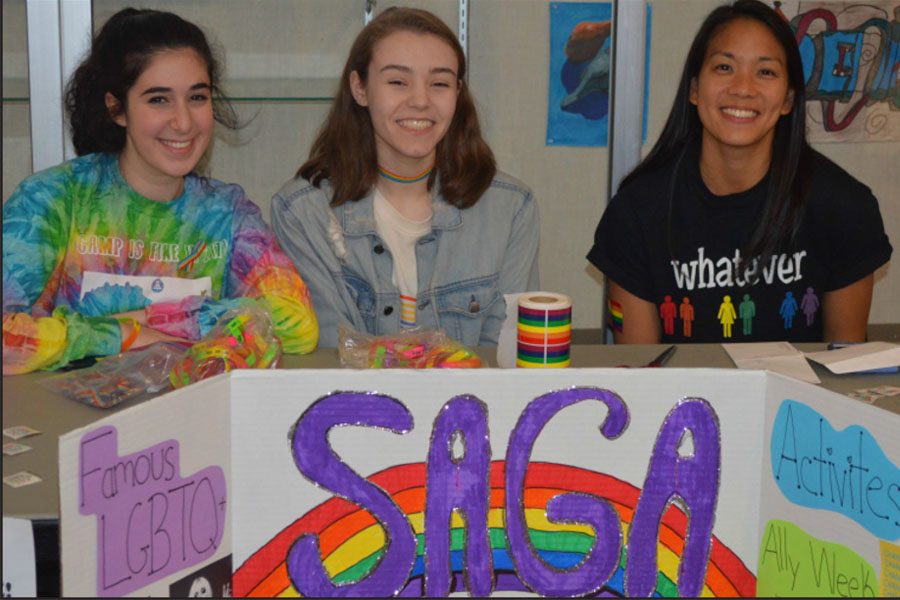 "[Tong]'s the one that holds me together, we hold each other together, support each other and that's just one less person I have and it just means so much that she's there all the time for me," he said.
Tong's connection in the building extends beyond staff to the many clubs she works with, such as SAGA. She has impacted the club with her enthusiasm and determination to spread the club's message, SAGA president Jonathan Alejandro said.
"Tong has taught me in regards to being president of SAGA that communication is important and that talking to the members will help with planning and events," Alejandro said.
This year, Tong has been selected as the RHS Teacher of the Year by her colleagues, an honor which she takes to heart, she said. Tong has played an integral role in the lives of her students, associates and friends in the RHS community. However, staff and students have expressed an expectation that she will continue changing lives wherever she goes, and they hope that there are valuable experiences waiting for her in Hong Kong.