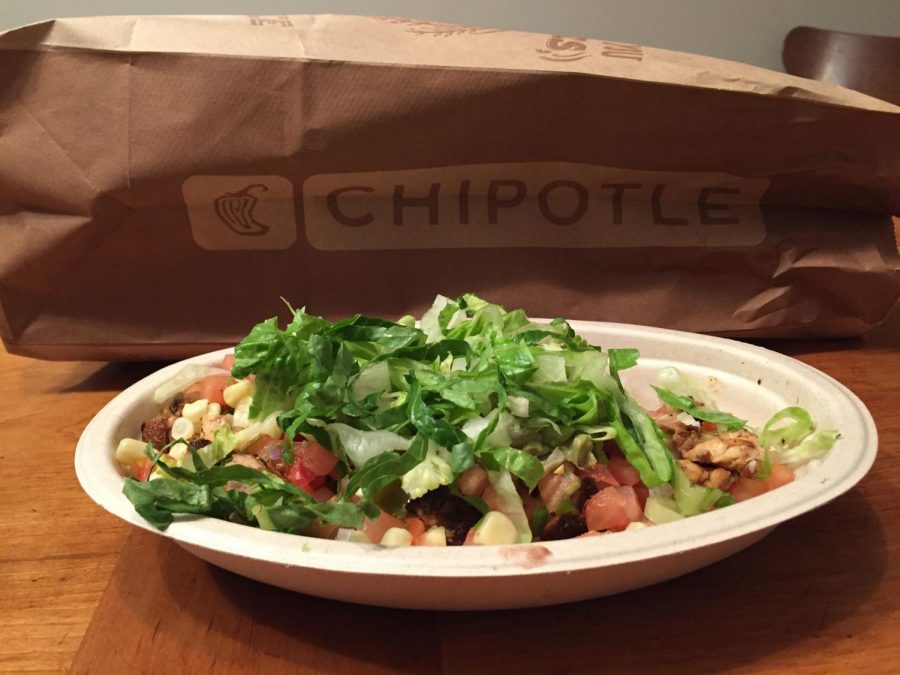 Battle of the Mexican Food Chains: Chipolte
Chipotle Mexican Grill is an American chain of fast casual restaurants with Rockville locations in the Aspen Hill shopping Center, Wintergreen Plaza on the Pike and Pike and Rose.
It has grown to be a staple in American eating by consistently providing fast, quality, authentic Mexican food at reasonable prices.
Chipotle is ranked ninth as America's favorite fast food restaurant, and is ranked No. 1 in Market Force's list of quick-service Mexican restaurants, according to a March 2017 CNBC online article. It has been a staple in much of American fast casual eating with more than 3.64 million visits annually.
Many RHS students enjoy the quality, flavor and convenience of Chipotle. According to SimilarWeb.com, the average to-go Chipotle visit only lasts 2:57, which is a testament to the speedy and efficient service.
" Chipotle has a different style than Qdoba and has many more sides than it. The quality of Chipotle is better than other fast food restaurants since it has fine ingredients and Chipotle definitely lives up to its expectations since the food is generally tasty, cheap and comes in great quantity," junior Giovanni Gutierrez said.
It offers a diverse menu, which has expanded in recent years to be more vegetarian and vegan friendly with the inclusion of tofu. It offers a wide array of meats, beans, choices of white or brown rice, and many veggie, topping and sauce side selections.
"Chipotle is the best because the food is very tasty and it [is] very close to Mexican food," junior Natalie Sanchez said.