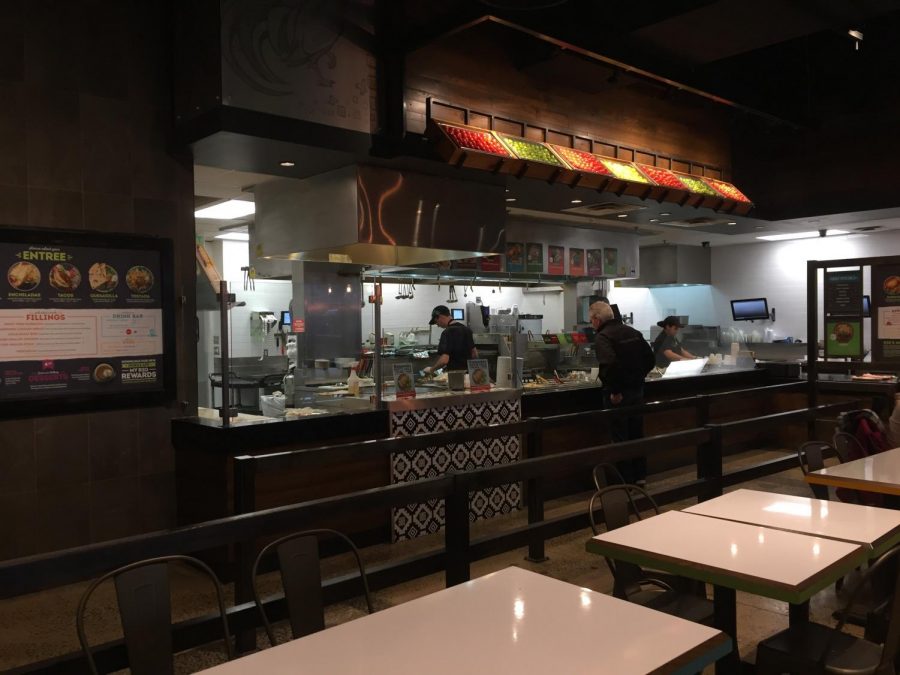 Battle of the Mexican Food Chains: Cafe Rio
Cafe Rio, an often forgotten Mexican fast food chain, is constantly regarded as lesser than its big brand competition. The Olney restaurant has surprised students who have found its hidden treasures in both the menu and the environment.
Cafe Rio exceeds the expectations of an average Mexican chain. Many praise the restaurant for a more authentic feel and taste, as well as various options, compared to competing chains.
"The food at Cafe Rio is more ambrosial than the food at Chipotle and Qdoba," junior Aliyah Awan said. "It has more of a Mexican taste."
Qdoba is a popular spot for high schoolers due to the student discount given out on Tuesday's. Cafe Rio offers special discounts on a variety of dishes every day of the week, not exclusively on Tuesdays like Qdoba. Specifically on Tuesdays at Cafe Rio, customers can get a burrito or salad for $5.99.
Chipotle recently introduced queso to its menu, to which many of even the restaurant's biggest fans were left underwhelmed and disappointed. The queso was compared to cafeteria food and trashed across social media platforms. In comparison, Cafe Rio's queso is a favorite of many.
"My sisters love queso so they took me there because Cafe Rio has the best queso they could find," freshmen Brendan Stewart said.
For students choosing between these three Mexican food options, Cafe Rio is the best keep secret with its diverse and delicious menu.