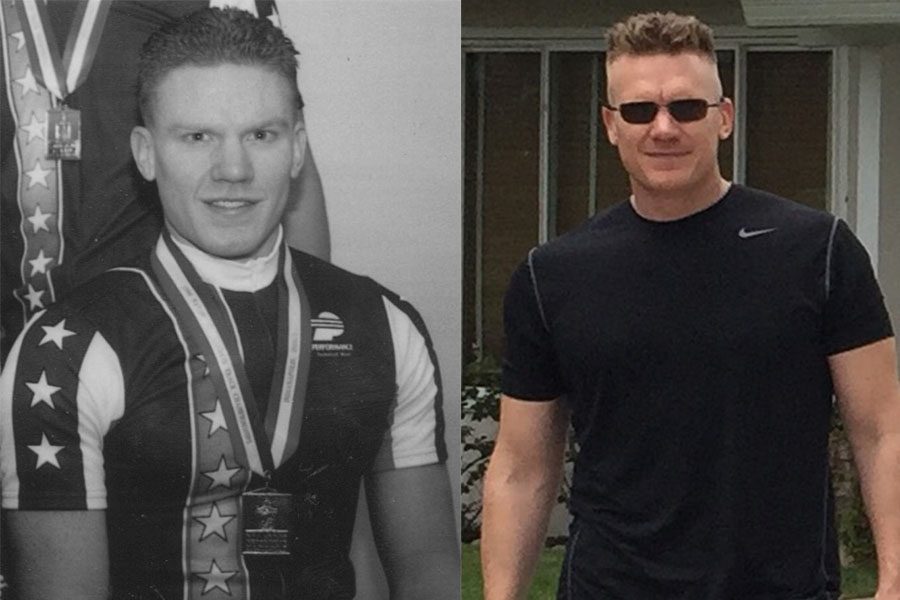 Tim Hancock ("97)
December 13, 2017
Tim Hancock ("97) was one of the most accomplished RHS athletes, though not as part of any RHS team; Hancock showcased his talent at the national and collegiate level by competing professionally as a high school student.
Hancock was part of the U.S. National Cycling Team while attending RHS, won the title of U.S. National Cycling Champion in 1996 and then became the Collegiate National Cycling Champion at Penn State in 1998. Hancock did participate in JV baseball his freshman year for RHS.
Adding to his long and impressive resume, Hancock attended the Pan-American Games, competed at world championships in high school and college, went to the Olympic Trials in 1996 and 2000, and raced with cycling athletes Lance Armstrong and Floyd Landis.
"Tim was extremely driven, dedicated, and passionate about his sport of cycling," classmate Kim Magro ("97) said. "It was this drive to be the best that took him to national and international competitions while still in high school. Truly exceptional."
Hancock grew up in San Jose, CA where BMX racing and road biking were popular. This is what sparked Hancock's interest as he initially started out road biking, he said. Hancock moved to Maryland in the fourth grade and further pursued his interests of biking and cycling.
During his training season as a high schooler, Hancock estimates he spent about 18-22 hours a week on a bike, completing training logs, studying upcoming courses and going to the gym.
"We had to log in hours, we had specific [training regimens], depending on what was coming up," Hancock said. "If it was world championships, pan-american games, national championships, you had a specific training regimen, it was dependent upon if you were going to like Europe, the alps, you would have a completely different training regimen than if you were going to somewhere in southern California, which is more flat."
As Hancock competed with the U.S. National Team, meets and races were all over the country, as well as international, causing Hancock to travel a lot, but also miss many school events and classes.
"I missed homecoming a couple times for racing, and I missed a lot of things, just because I was away a lot with racing," he said. "I actually remember how as I get older, just going and seeing the same faces every day [at school], it always seemed so exciting…it was just so nice seeing the same people every day."
Hancock attended Pennsylvania State University with a full ride from the U.S. Olympic Committee Grant, and stopped biking a year after he graduated, as the sport of cycling was coming under intense scrutiny from high-profile doping cases, and he also wanted to explore the world.