Where's All the Snow?
As spring approaches, many snow lovers have been disappointed by the mild winter. Just two weeks ago, it was 80 degrees in the middle of February. As of Feb. 14, 2023, there had been 0.4 inches of snow in Washington D.C. Similarly, Rockville has seen less than an inch. So far, this winter ranks the 11th warmest in D.C history, according to the Washington Post. However, this number would be much lower if it hadn't been for a historically cold week in December. 
Many students in the Rockville community have expressed their feelings on this winter. "It's honestly been lackluster, it's really sad," senior Logan Uscanga said. 
The last major snowfall in the D.C. area was in 2016, when there were 24-36 inches of snowfall, followed by multiple years of average to below-average snowfall totals. 
March and April don't look too promising for snow lovers, as many meteorologists are predicting above-average temperatures. There are a few explanations for why this trend is happening. For instance, we are currently experiencing a "La Niña" year, where temperatures tend to trend warmer than average, and there is usually less precipitation due to cooler waters and stronger winds persistent over the Pacific Ocean, affecting the weather for the United States. 
In addition, climate change and global warming have had a large impact on snow in the Mid-Atlantic. With temperatures rising by the year, snow is dwindling. In recent years, temperatures in the Mid-Atlantic have rarely been under 32 degrees during the daytime, allowing for minimal snow opportunities. Now as temperatures are getting even warmer, chances for snow become less and less.  
"It's sad to see the younger generation missing out on snow days," Uscanga said, "In 2016 we were home for a week, and it was the best week of my life." 
Climate change activists have voiced their concerns to Congress members. Fortunately, there have been many new alternatives to slow global warming. Initiatives like solar power and protecting our forests are just small steps toward saving our winters. 
"I really hope we can continue to make progress for our children's future," Uscanga said.
Leave a Comment
About the Contributor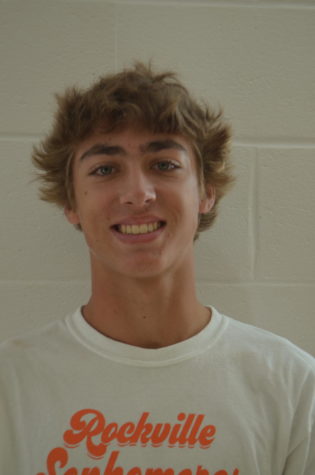 Noah Ohayon, Staff Writer
This is junior Noah Ohayon first year as a staff writer for the rampage. He has always been interested in joining the rampage and has enjoyed reading news...